Gasparilla draws hundreds of thousands of visitors from near and far
TAMPA, Fla. - Tampa's biggest party of the year just rolled down Bayshore Blvd.
An estimated 300,000 spectators, many of them dressed in their finest pirate gear, lined the street on Saturday and were showered with shiny beads as more than 100 floats with partying krewes blasting high-energy music rolled by.
"The vibe is amazing," Lauren Thomas of Riverview told FOX 13.
Gasparilla has been around a long time. It started back in 1904 and is now the third-largest parade in the country.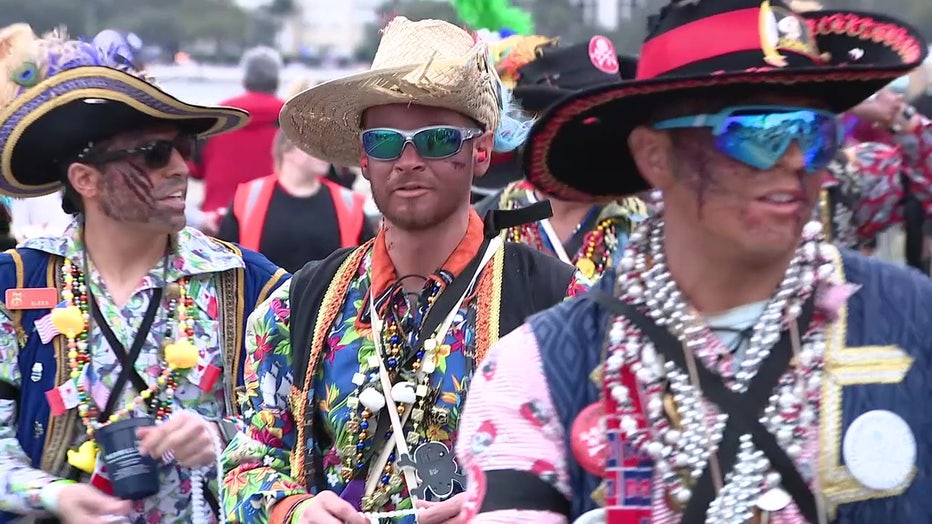 Pirates parade down Bayshore during the 2023 Gasparilla Pirate Festival.
Although the day started off nippy and overcast, partygoers did not seem to mind.
READ: Meet the captain of Ye Mystic Krewe of Gasparilla
"The weather isn't great. Does that affect you in any way? " FOX 13's Ken Suarez asked Kelly Ledd of Ruskin.
"Just drink a little bit more and stay warm," she laughed.
The temperature rose substantially before the traditional pirate invasion around 1 p.m. Jose Gaspar, the mythical pirate that Gasparilla is named after, invaded the city from the water, a tradition that started back in 1911.
READ: Who will lead the parade of pirates?
The parade officially kicked off at Bay to Bay Blvd. and ended closer to downtown at Cass Street.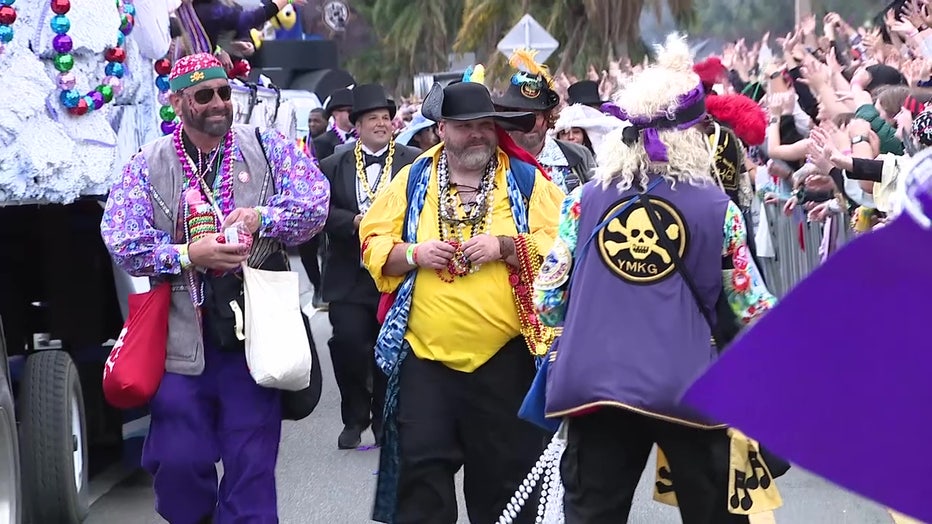 Pirates hand out beads along the Gasparilla 2023 parade route. 
Along with locals, the event draws a sizable crowd from outside the area, like Thomas Walter, who drove from Jacksonville to experience one of Tampa's biggest parties.
"I heard it was a great time," he said. "Come out. Hang out, and be a pirate for a day."