Gator hides in pipe of Florida construction site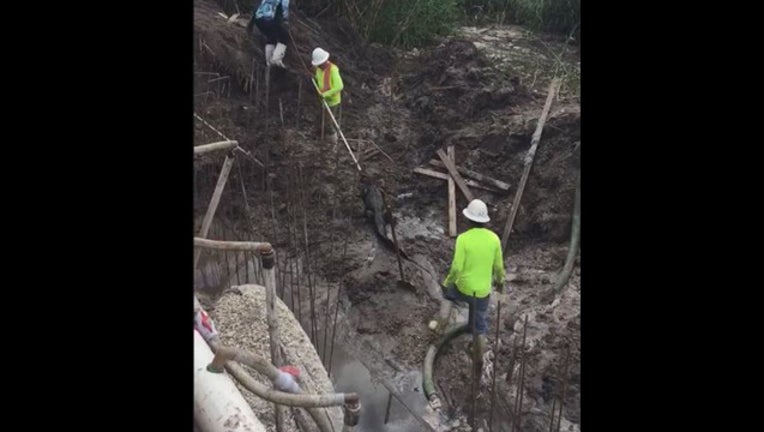 article
INDIANTOWN, Fla. (FOX 13) - A clogged pipe at a Florida construction site was more than just a plumber's job to fix.
That's because the obstruction was a 5-foot alligator. In Martin County, the crew was working on a project along SW Adalucia Court and SW Farm Road on Monday morning. Just after 11 a.m. they came across the gator and notified the Florida Fish and Wildlife Conservation Commission.
The gator tried to elude the workers by scurrying into an on-site pipe. A local trapper managed to successfully remove the reptile. Martin County Sheriff's Office shared a Facebook video of the task showing the constructions workers assisting the trapper in dragging the gator from the construction site using a catch pole.
The agency said no one was injured and the interruption to the site was minimal. It was not reported whether the gator was released at a different location.