Bay Pines National Cemetery honors Gold Star families in Memorial Day ceremony
ST. PETERSBURG, Fla. - Evelyn Brady would give anything not to be in the position of a Gold Star mother honored at a Memorial Day ceremony.
Mo Haitham, 19, was one of three sailors killed in the 2019 terrorist attack at Naval Air Station Pensacola.
"It left a hole, a big gap in my heart," Brady said.
Four years later, the mother of the Lakewood High School graduate heard she's not alone – loud and clear.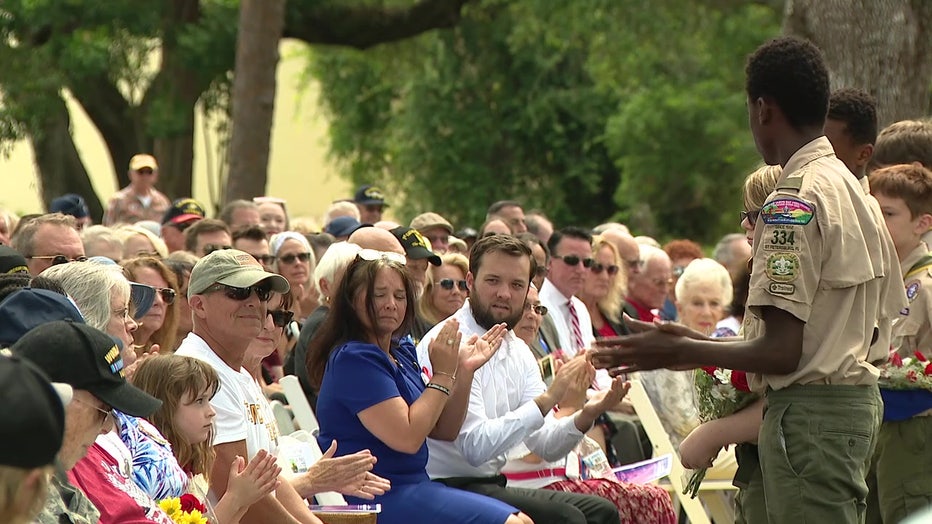 READ: Bay-Area Gold Star Moms lift each other up on Memorial Day
Bay Pines National Cemetery's Memorial Day remembrance ceremony included wreaths for seven Gold Star families.
"We need to hear it," Brady said. "As gold star families, Memorial Day is every day for us."
From the Revolutionary War to the War on Terror, more than one million Americans have given their lives in combat. There are just as many ways to honor them.
Lenny Collazo, who just retired from the Army, brought his family to Bay Pines and chose – quite literally – a random grave site at which to lay flowers.
READ: Goldstar mother remembers her son's sacrifice on Memorial Day Weekend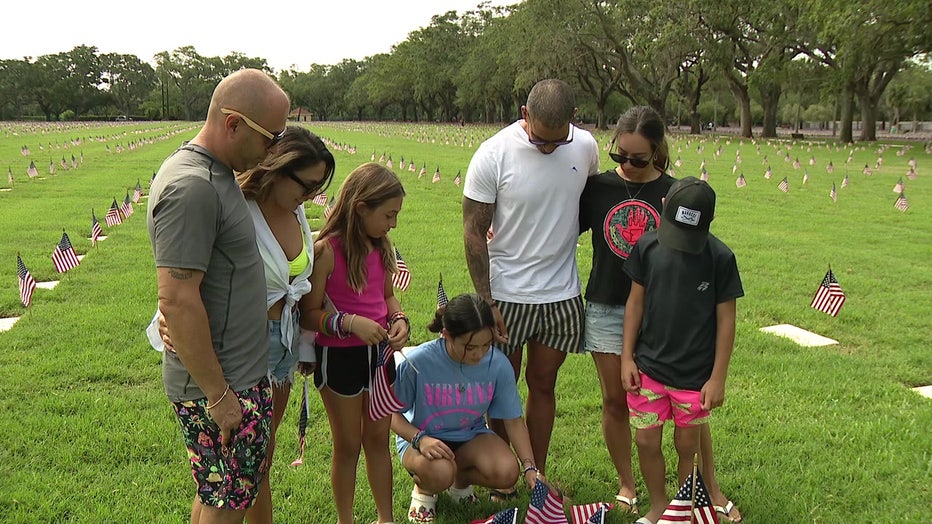 James Whiting, a Civil War veteran from Michigan buried in St. Petersburg, got his due today.
"There are so many people out there who go above and beyond what most do for our nation, and we owe them the respect," said Collazo.
It has only been a year and a half since the war in Afghanistan ended, so America's wounds are still fresh. Sgt. Collazo served with Lenny McPeek in Iraq, who was killed in Ramadi in 2007.
"This is more than just a holiday," said Collazo. "This is more than just a day off to go to the beach and grill or, you know, spend time with family. It's, you know, it's about them, is to honor them."
As Brady's son proved, there doesn't have to be a war to die for your country.