Goldstar mother remembers her son's sacrifice on Memorial Day Weekend
TAMPA, Fla. - While many people will get a long weekend for Memorial Day and spend it at the beach, have a barbeque, or a party, it's important to remember the real reason behind Memorial Day; a day to honor the ultimate sacrifice of our veterans.
"Memorial Day, we start to feel, we feel it coming, the feelings get stronger because that is a time of remembrance, so it's not easy," said Jeanette Nazario, a Goldstar mother.
Nazario's son, Army Specialist Zachary Charles Moore, died in 2017 while on deployment in Korea.
READ: 'It's not just a school': Tinker School brings military children together on MacDill AFB
She says every day is hard, but emotions intensify when Memorial Day comes around.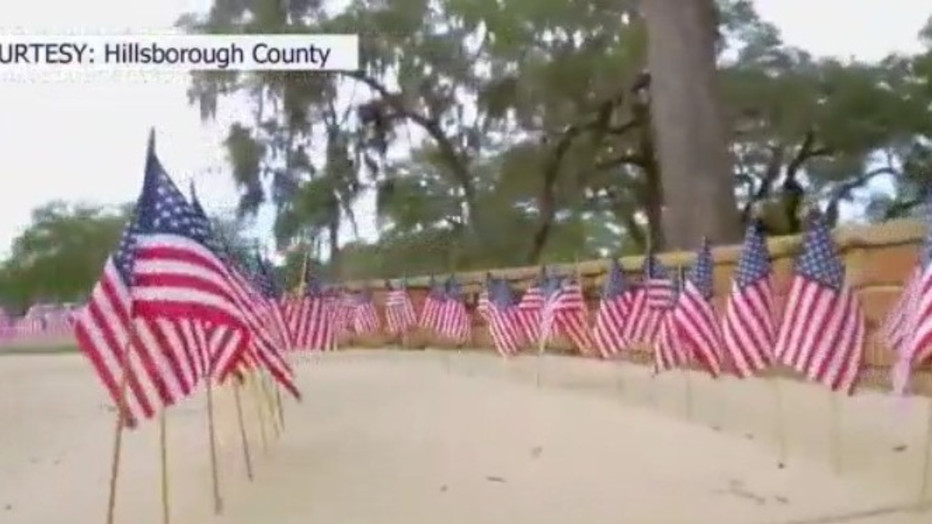 "We're strong, and we remember, and it can be tough," said Nazario. "It can kind of trigger our grieving, but we are there in strength, and we remember our loved ones. But yes, it is a time of remembrance and solemn."
READ: Bay Area veteran remembers those killed in Blackhawk helicopter crash that severely injured him
People can also help mothers and parents like Jeanette Nazario, who've had sons or daughters die while serving our country by clicking here.