Gold Silverado flees after hitting bicyclist in Pinellas Park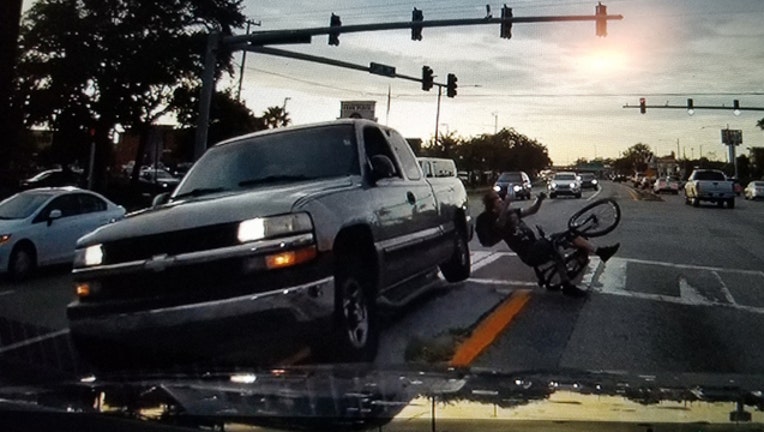 article
PINELLAS PARK (FOX 13) - Pinellas Park police are looking for a gold Chevrolet Silverado truck that may have hit a bicyclist and sped off Friday night.
Another driver's dash camera caught images of the moment the bicyclist was hit.
It happened around 8 p.m. at the intersection of U.S. Hwy 19 N. and 70th Avenue North. Witnesses told police the bicyclist had stopped on the median between north and southbound lanes when the truck drifted toward him.
Police say it appears the southbound Chevrolet Silverado was driving in the inside lane through the intersection when it drifted toward the 20-year-old bicyclist, hit him, jumped onto the median, and then regained control before continuing on U.S. 19 south.
The bicyclist was taken to the hospital. His injuries were not life-threatening. 
Anyone with information about the gold Chevrolet Silverado pickup truck or the identity of the driver is asked to call the Pinellas Park Police Department at 727-369-7864.