Gymnastics studios preparing for a slow re-open on Monday
TAMPA, Fla. (FOX 13) - LaFleur's Gymnastics Club has been closed down for almost eight weeks because of the COVID-19 pandemic, but the gym's owner has been making a lot of adjustments to space so it is safe for athletes to come on Monday.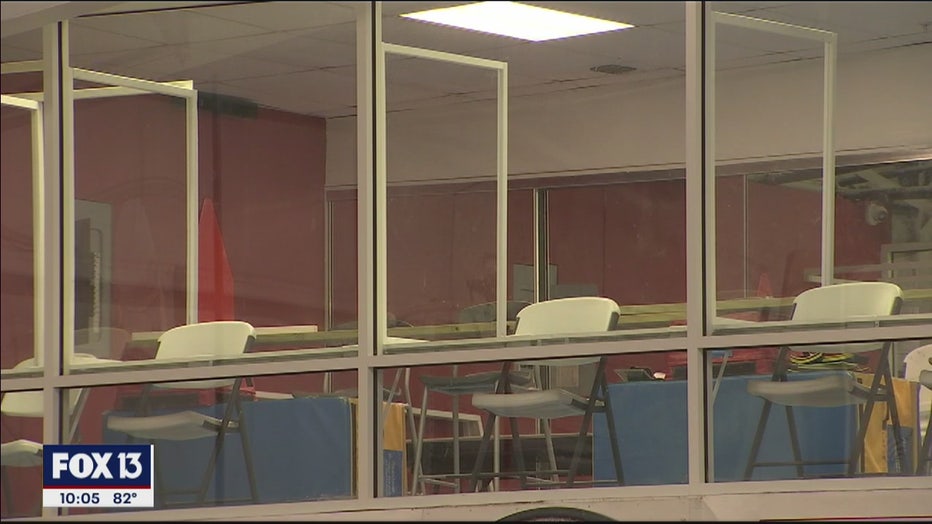 "We had about 120 squares manufactured that have Velcro that stick to the carpet, and we put them every six to eight feet throughout the facility," said Jeff LaFleur, one of the owners of LaFleur's Gymnastics Club.  "So everywhere you go you'll see these yellow and blue and red and orange squares and the kids have to stand on a square."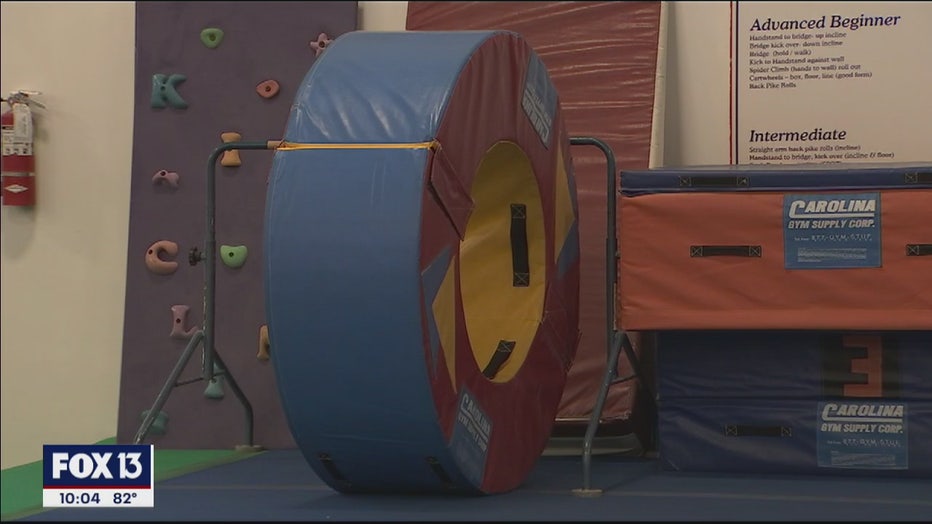 He says only a handful of gymnasts will begin workouts on Monday. It is part of his very slow re-opening plan.
"One of our predicaments is that we've got kids at the scholarship level, so we have 7 kids with committed scholarships, we have 4 seniors and 3 juniors to major universities all over the country, and they've been at home for seven or eight weeks now and haven't touched a bar or a beam," LaFleur said.
Coaches and staff will stick to verbal instructions. LaFleur says no one will be spotting the gymnasts unless they absolutely need it. And if they do, coaches will wear a mask, then immediately sanitize and go back to their station at least six feet away.