Universal Studios Orlando adds 'The Last of Us' haunted house for Halloween Horror Nights
ORLANDO, Fla. - It's time to endure and survive, Orlando. 
The Last of Us is coming to life as a haunted house at Universal Studios' Halloween Horror Nights this fall! The theme park announced the new addition Thursday, which will "propel guests into a world of carnage and mayhem as they follow in the footsteps of the game's protagonists, Joel and Ellie, who endure a brutal journey in a world overtaken by a fungal virus that turns humans into various forms of a new threat known as the Infected," according to a news release. 
When guests are thrown into this frightening world, they'll get up close and personal with Runners, Stalkers, Clickers and Hunters as they navigate the Pittsburgh Quarantine Zone. Fans will also be able to experience The Hotel Grand and a labyrinth of tunnels, the theme park said.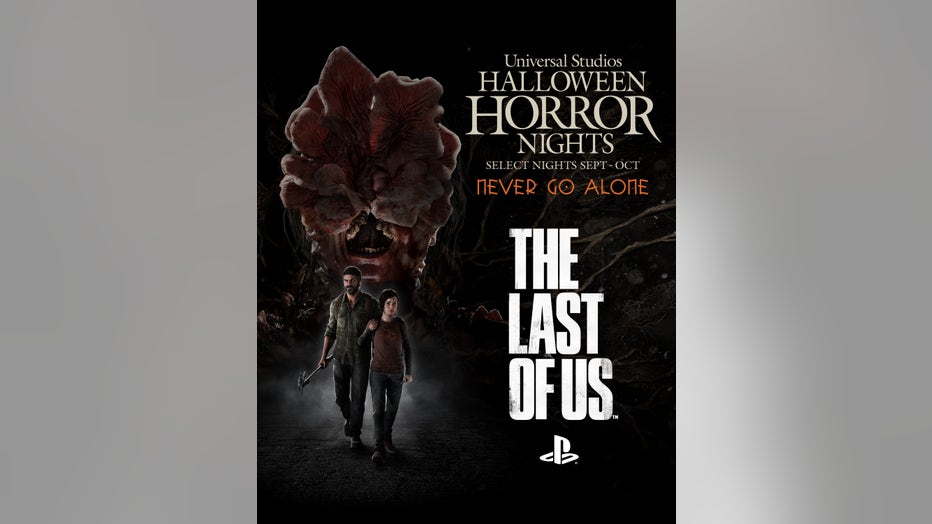 "We are excited to bring The Last of Us to life in a terrifying haunted house that is true to the spirit of this popular video game featuring our heroes, Joel and Ellie, Clickers and more," said Lora Sauls, Universal Orlando Resort's assistant director of creative development and show direction. 
MORE: These are the best theme parks in the world: report
 
This marks the second official haunted house announcement for Halloween Horror Nights 2023. Chucky is also set to make an appearance this fall, Universal announced back in November. 
The screams at The Last of Us haunted house will kick off September 1 in Orlando and September 7 at Universal Studios Hollywood through October 31. 
Tickets are on sale now. Universal is offering several Halloween Horror Nights ticket packages, including single-night tickets, express passes, tours and other vacation packages. For more details, visit Universal Studios' website.