Hamburger Mary's: St. Pete, Brandon locations to close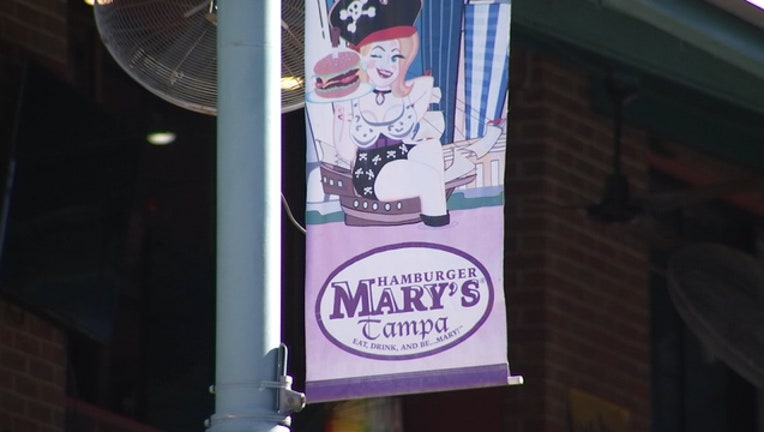 ST. PETERSBURG, Fla. (FOX 13) - After its Ybor City location closed due to financial hardship, shortly after an employee was diagnosed with Hepatitis A, the Facebook page for Hamburger Mary's restaurant in St. Petersburg announced locations in Brandon and St. Pete would also close. 
"Kurt King regretfully announces that the Hamburger Mary's locations in Brandon and St. Petersburg will close for good on March 31, 2019 or possibly sooner," the post reads.
It continues, saying "false reports" from the health department damaged "Mary's good name."
"Both locations have suffered sustained losses from the continuing effects of the slanderous assault on Mary's good name and that of her employees from the Hillsborough office of the State Health Department, which forced their sister locations in Ybor City to close in November," the post reads. It's unclear who wrote the post. 
RELATED: Health Department defends handling of Hepatitis A investigation
The popular restaurant chain's troubles began back in October when an employee at the Ybor City location tested positive for Hepatitis A.
In a subsequent inspection, health inspectors documented 26 violations and the Department of Business and Professional Regulation forced the eatery to temporarily close while the problems were addressed. 
The restaurant was allowed to reopen but owner Kurt King decided to close the restaurant permanently, saying the challenge was "too much to overcome."
The Facebook post announcing the closure of two more locations says the damage was not limited to the Ybor City restaurant.
"Unfortunately, business in both Brandon and St. Petersburg has remained suppressed to the point where it is no longer possible to keep the doors open," the post said.