Here's how to enter the lottery for $10 'Hamilton' tickets at Straz Center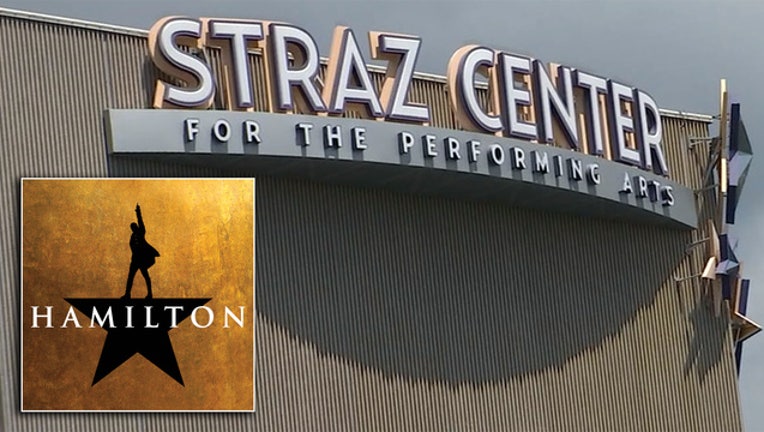 TAMPA, Fla. (FOX 13) - What time is it? Showtime! If you still haven't gotten tickets to see the wildly popular musical "Hamilton" at Tampa's Straz Center next month, all hope is not lost.
Fans who have been waiting in the wings can take a shot at scoring seats by entering a digital lottery for tickets to each show.
Forty tickets will be available for each performance, and lottery winners will have the opportunity to purchase up to two tickets at $10 apiece.
The lottery for tickets will open two days before each performance, and will be available to enter for 22 hours.
For example, the lottery for the show's opening night on Feb. 12 will open for entries at 11 a.m. on Feb. 10, and will close at 9 a.m. on Feb. 11. The lottery will go live on the Hamilton app at those time.
Winners will be notified around 11 a.m. the day before the show via email and text message. They must purchase their tickets online with a credit card by 4 p.m. the day prior to the performance. Any tickets not claimed by 4 p.m. the day before the show will be forfeited.
Purchased tickets from the lottery will be available for pickup at the Straz Center will call beginning two hours prior the performance. Winners must show a valid, non-expired photo ID in order to pick up their tickets. The tickets are non-transferable.