Hillsborough County cracks down on water violators
TAMPA, Fla. - All water users in unincorporated Hillsborough County are subject to the year-round outdoor lawn watering restrictions, but code enforcement officers are cracking down on violators a bit harder in May when they typically see the most water-using due to the dry season. 
Code enforcement officers typically ride around neighborhoods from early in the morning until sunrise, take down the violator's address, snap a photo for evidence, and later send a warning or violation notice to that property. 
Typically, this time of year, officers say they'll find as many as 20 to 30 violations each before the sun even comes up, but sometimes those numbers are lower. 
READ: Tampa Bay area in 'severe drought,' communities issue burn bans
"We typically start off with a warning, and then from there it escalates up to $500 in $100 increments," said Hillsborough Code Enforcement Officer Jon-Paul Lavendeira. "Usually, people don't get to that point, they tend to wise up a bit on the warning offenses because this isn't a money-making operation. It's more or less for educating the community."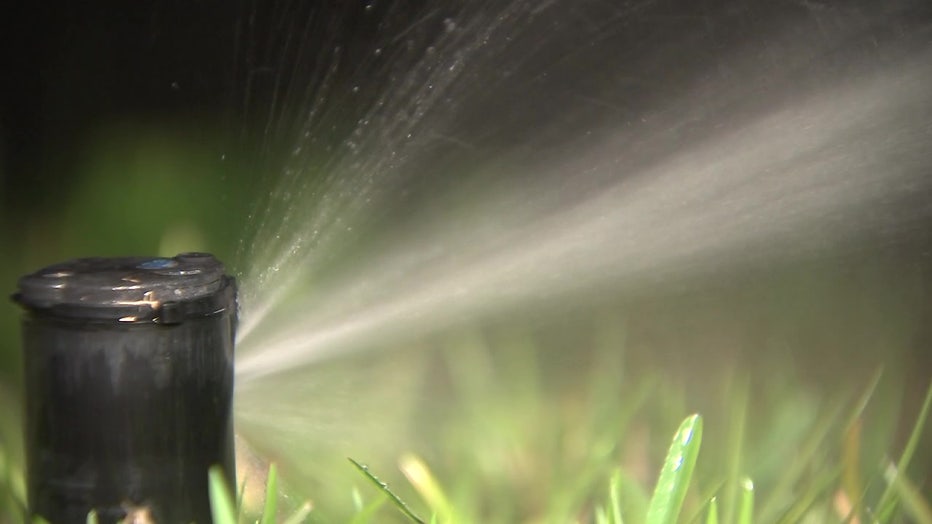 Watering must be done either between midnight and 8 a.m. or between 6 p.m. and midnight and only once on your designated days. 
Those are based on your property address as follows: 
Street addresses ending in 0, 1, 2, or 3, watering days are Mondays and/or Thursdays.
Street addresses ending in 4, 5, or 6, watering days are Tuesdays and/or Fridays.
Street addresses ending in 7, 8, or 9, watering days are Wednesdays and/or Saturdays.
No watering is allowed on Sundays
These restrictions apply to most water sources, including private wells, ponds, or lakes used as alternate irrigation supplies.
Reclaimed water for irrigation can be used daily except between the hours of 10 a.m. and 4 p.m.
Click here to see your watering days.