Tampa Bay area in 'severe drought,' communities issue burn bans
TAMPA, Fla. - New drought maps released Thursday show most of the Tampa Bay area is in a severe drought. Fire officials say the dry and windy conditions create prime opportunities for brush fires to spread.
"We're really at the peak of the drought season right now, and things are just primed and ready to take off and cause fires that can quickly, quickly get out of control," Rob Herrin with Hillsborough County Fire Rescue said.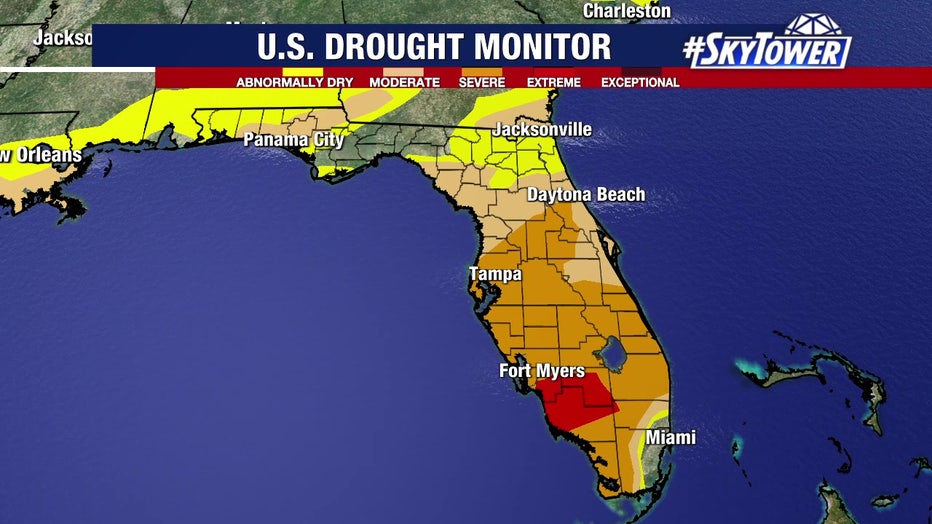 In Hillsborough County, officials say it's something that's kept them busy as they've responded to an increase in brush fire-related calls. 
RELATED: Wildfire destroys 200 outbuildings, burns more than 650 acres in Polk County
"Be cognizant of that burn ban, even recreational burning," Herrin said. "You know, I would really caution against that. Definitely no open burning. Don't burn that trash pile in the backyard. That has caused a lot of the brush fires that we've seen lately, people thinking that they're in control of it."
Earlier this week, crews in Polk County battled a more 650-acre wildfire in the River Ranch camping area. It was contained within 24 hours, but the City of Winter Haven Fire Department and Polk County Fire Rescue have since issued a burn ban to prohibit any open burning until further notice.
It takes a lot of personnel to contain these fires and keep them from threatening homes and businesses.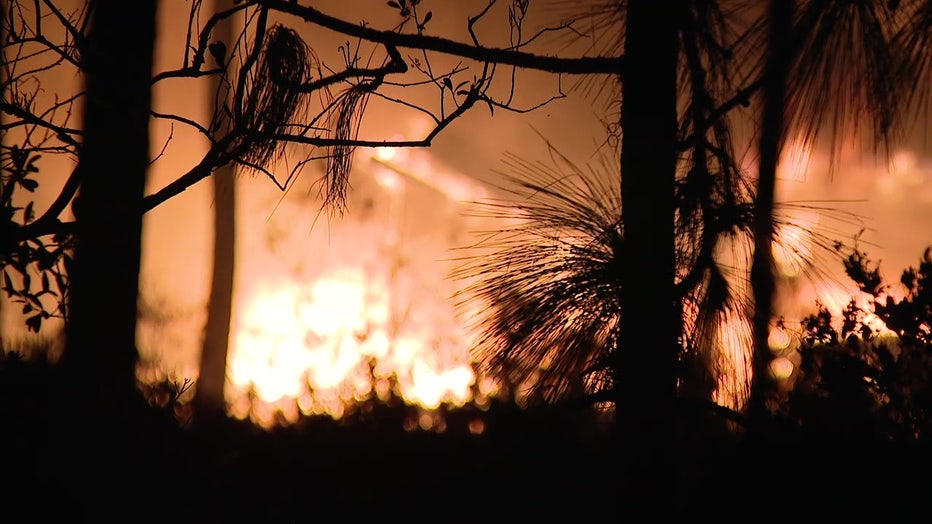 "Getting into the woods, if it's in the woods or it's, you know, there is no road to get to most of these fires," Herrin said. "Fortunately, we have a pretty good fleet of brush trucks that we can get to these fires. But it just makes it tough," Herrin said.
Hillsborough Fire Rescue is also taking advantage of brush trucks designed specifically for our area. The trucks allow firefighters to operate inside the back seat of the trucks to extinguish brush fires while the vehicle is moving.