Tampa's historic Jackson House could be close to restoration
TAMPA, Fla. - At one time, it was the only place people like Martin Luther King Jr., Ray Charles and James Brown could stay when they visited Tampa. But, the historic Black boarding house known as Jackson House has been dilapidated for years. 
Efforts to restore it may now be getting closer to becoming a reality.
During the segregation era, many relied on the Jackson House, which was the only place visiting African Americans could stay. It's all thanks to the Jackson family who opened up their home.
RELATED: Jackson House Foundation ready to move forward with restoration plans
"That was their focus. How do we provide economic opportunity for our family that will benefit the city," Carolyn Collins with the Jackson House Foundation said.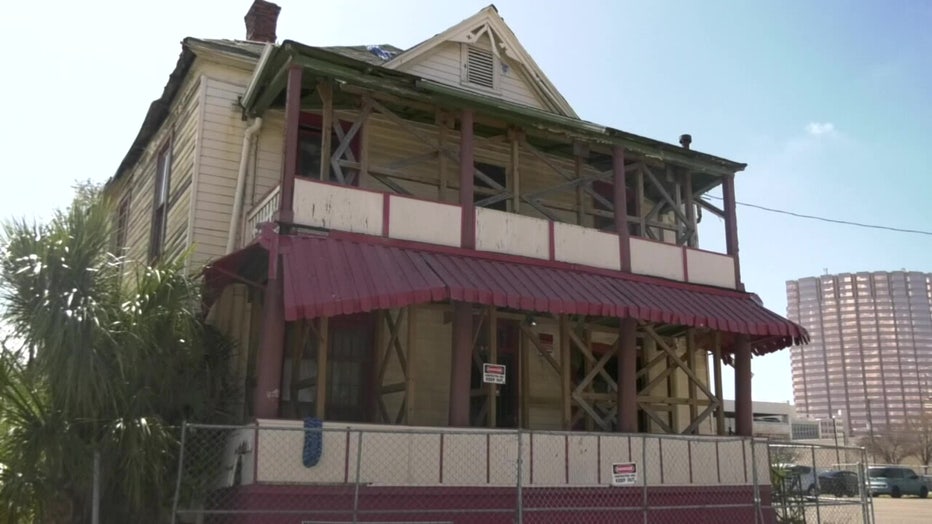 The Jackson House is in need of repair. 
The home sits at 851 Zack Street right on the outskirts of downtown Tampa. Today, it's fenced off and barely standing with rotting boards and shattered windows. Inside, support beams have been added to keep it intact.
"This house rebuilt provides for young people self-esteem, encouragement, knowledge of who they are, who they can be, and where they can go, and how they can do it as a community, as a team together, which is what we're trying to do now," Collins said.
Collins has been working to restore it, but it hasn't been easy. The building needs easements on both sides to meet the fire code and maintain its historical preservation. 
PREVIOUS: USF team using 3D laser scanning to restore Tampa's famed Jackson House
It would mean taking 10-15 feet of land from the neighboring parking lot owned by 717 Parking – something they're hopeful the owner will agree on.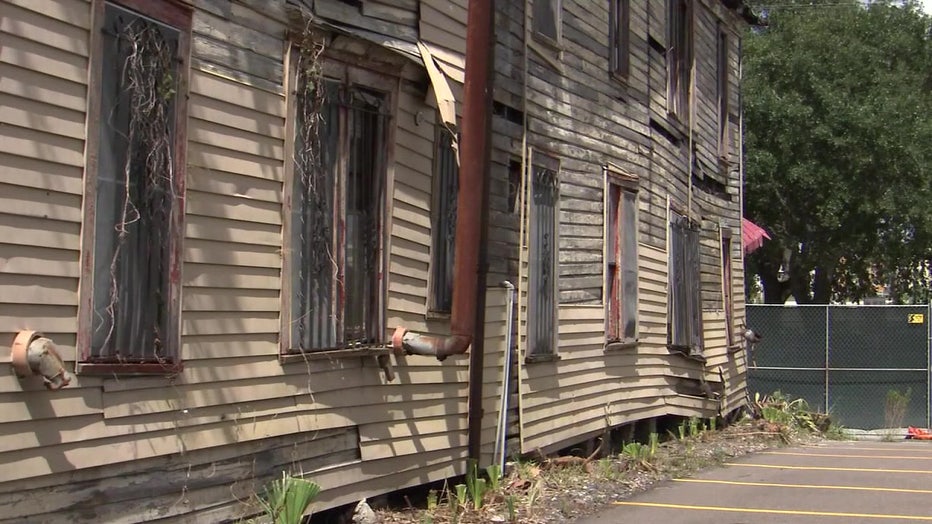 The Jackson House Foundation wants to repair the building and turn it into a museum. 
"We're waiting on it, and we're, I think, closer than we've ever been before, because at one point it looked like it was going to be. No, no, no and then we got some well, let's see if we could do it this way, and we're back to. Okay, let's go to the table and see what we can do," Collins said.
So far, the foundation has raised about $3 million to pay for the restoration which will cost around $2.5 million, but Collins it'll cost another $1.6 million to make it into a museum. If they can't get 717 Parking to agree to the easements there is another option for restoration, but it would likely cost much more.
PREVIOUS: Jackson House Foundation ready to move forward with restoration plans
"We believe they're going to do it and if not, we're going to build it without the easement, making the adjustments that we really do not want to make," Collins said.
FOX 13 made attempts to get in touch with 717 Parking, but our calls went unanswered. Collins says they're hoping to have plans for restoration more finalized come July.