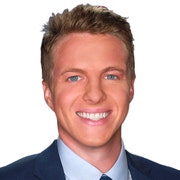 Jordan Bowen joined FOX 13 News as a reporter in July 2018. Previously, he worked for three years as a reporter for WDTN-TV in Dayton, Ohio.
While in Ohio, Jordan covered some major national stories, including, the deadly Fireball ride accident at the Ohio State Fair and the funeral of Otto Warmbier. He also got to do an interview and partake in some target practice with the world's youngest professional knife thrower, who's just 7 years old. (Don't worry; he still has all his fingers).
Before Ohio, Jordan spent three years working as a reporter for KOMU-TV in Columbia, Missouri.
Jordan is a graduate of the University of Missouri School of Journalism and also a member of Investigative Reporters and Editors, Inc. While in college, Jordan served as an investigative unit intern for Inside Edition in New York City and interned for PBS in Washington, D.C.
When he's not reporting the news, you'll probably find him enjoying the Bay Area's natural beauty, especially the beach.Jordan is excited to be able to call the Tampa Bay area home. He's originally from the Kansas City suburb of Independence, Missouri. It's safe to say this Midwestern-born, wannabe beach bum is happy to finally be living out his dream in the Sunshine State.
If you have a story idea, email Jordan at jordan.bowen@fox.com, or follow him on Facebook and Twitter.
The latest from Jordan Bowen