Historic home in Bartow still stands as a tribute to its builder
BARTOW,Fla. - On what used to be South 2nd Avenue in Bartow, is a historic home that stands as a tribute to the builder whose name is now on the roadway where his home stands. 
Lawrence Bernard Brown was born in the old South, right here in Florida in the last decade of slavery. 
The home is a monument to his life and success in a turning point of our nation's history.
"Lawrence Bernard Brown was born in slavery in 1856 in Florida, and he built this house in 1892 after he became free," shared Clifton Paul Lewis. He is the Founder and Curator of the Historic LB Brown House. 
Of the home, Lewis shared, "It's a living testament to one man's survival, one man's ability to overcome debilitating circumstances."
Brown built houses in Deland and learned carpentry and construction in the process. 
RELATED: Bats living in the JC Newman Cigar building could be getting a new home
When he moved to Bartow, he had to clear the land of trees to make room for the house. 
Several of those tree stumps are still a part of the foundation.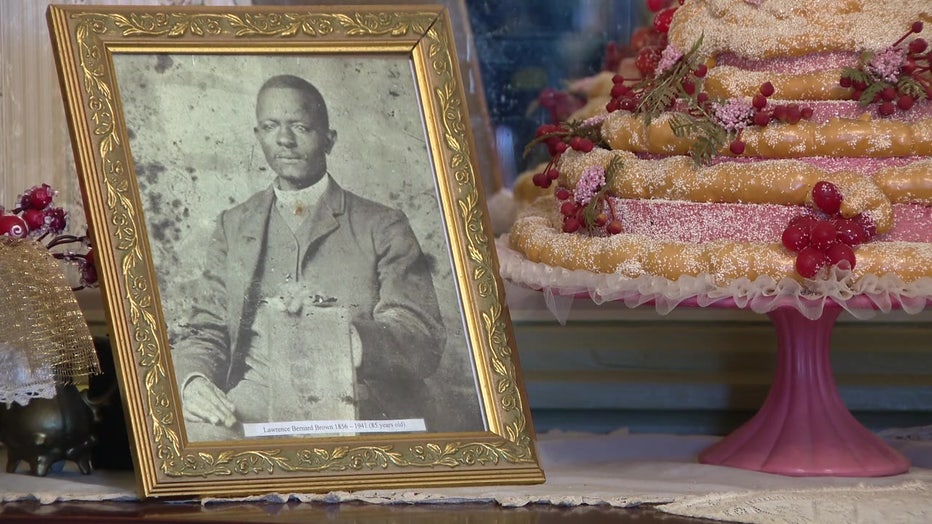 "Cutting down those trees, he cut down pine trees," explained volunteer Patricia Smith, "Eighteen of these pine logs support the foundation of this house."
He built the home in the Frame Vernacular construction style of that period. It has the decorative millwork and gingerbread that makes the home more appealing to the viewer's eye.
The home also featured innovations that Brown knew were necessary to life in early Florida. 
"When it rains, the water would run down the gutter and over into this cistern," Smith said, "This cistern is as deep and tall as this house."
The home represented the settlement of Brown in the Bartow area where he became a leading citizen.
READ: Mom gives birth in car 6 minutes after leaving for Lakeland hospital
"This house that he built in 1892 is a living legacy of his," acknowledged Lewis. That legacy can been seen every day by passers by on what is now L.B. Brown Avenue in Bartow. 
"Without knowledge of history, each new generation starts over," declared Lewis, "Black history is important because it's American history."
To visit the home for yourself, you can find it at 470 L.B. Brown Avenue in East Bartow. 
Anyone can walk the grounds outside the home to view the construction, to see the cistern and to see the tree stumps integrated in the foundation.
To see the inside of the home, you can set up a tour by clicking here, or by calling (863) 944-6136.