Bats living in the JC Newman Cigar building could be getting a new home
TAMPA, Fla. - A century ago, The Sanchez y Haya building was a hot spot for Tampa's cigar factory workers, operating as a café, inn and lounge. Today, it sits empty, in desperate need of repair. Well mostly empty.
"It has a couple 1,000 bats that have taken roost and living inside the building for decades now," said 4th generation JC Newman Cigar Co Owner Drew Newman.
That put a pause on the JC Newman Cigar Company's plans to renovate the historic building back to its former glory.  But rather than just evict the bats, they're actually working to relocate them into a pair of brand new-bat houses right across the street.
"They do great things, they eat mosquitoes, they eat bugs, they're an important part of the ecosystem, and so we're happy to have our bat colony here. We want them to grow and thrive and be healthy, and we hope they'll enjoy their new homes," Newman said.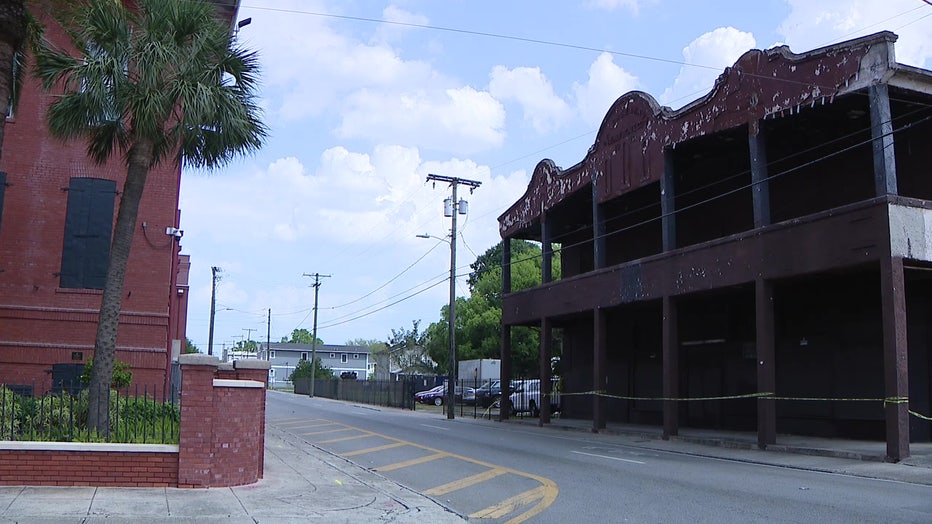 RELATED: Cigar company to rehome 5,000 bats before renovating old Sanchez y Haya building
Tom Finn of Fly By Night Inc is the man tasked with helping the bats get to their new home.
"The excluders that you see there, they're cup tubes with the ends chopped off, and the residue is cleaned out," Finn said.
The excluders act as one way doors, forcing the bats to go elsewhere.  Hopefully to their new home in what will become Cigar Workers Park.  It will be a community space dedicated to the city's rich cigar history.
READ: Ybor City's newest hotel honors one of its forgotten founding fathers
"I love the history and the fact that they put up such a beautiful couple of houses. It's just like, yeah, this is like, been the good job, you know?," Finn said.
"The bats have been in the city as long as cigars, as long as coffee, and as long as all of us. And I'm sure that with a little bit of care, they'll be here for generations to come," Newman said.
The Sanchez y Haya building will be ready in 2025. The park is slated to open in May.