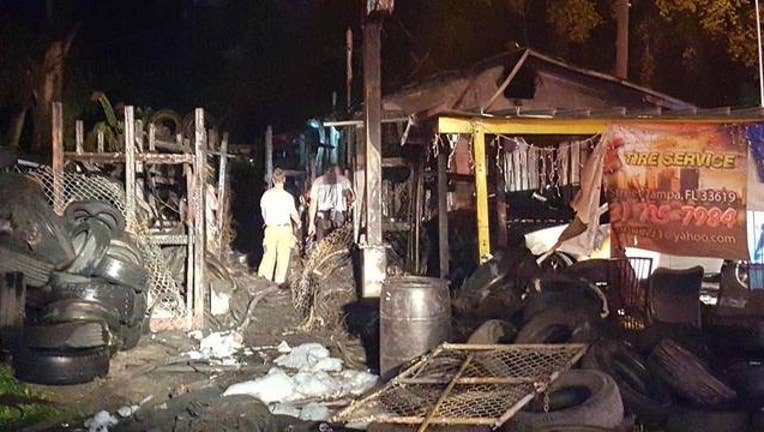 article
TAMPA (FOX13) - A major fire burned at a Hillsborough County tire shop.

The blaze broke out at Yonde Tire Service on 50th Street around 6:00 p.m. Saturday night.
 
It took crews about an hour to put out.
 
No one was injured, but the shop is a total loss.

No word on the cause of the fire.