Hugh Hefner, Playboy founder, dead at 91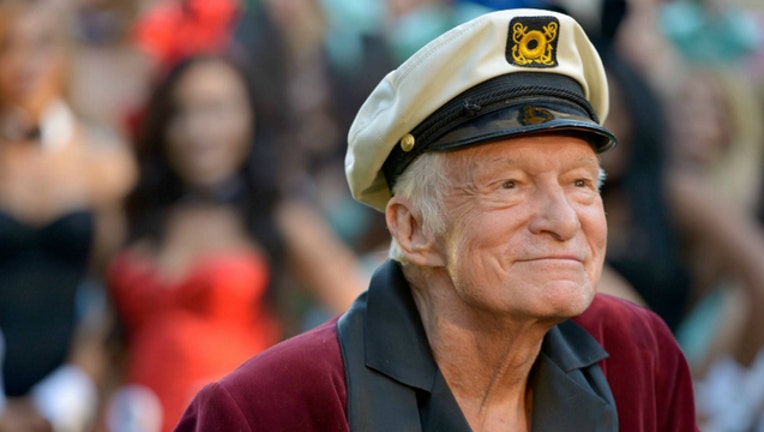 article
Hugh Hefner, the man who founded Playboy, has passed away.
News of Hefner's passing was posted on Playboy's verified Twitter page Wednesday night. Hefner, according to a statement, died of natural causes at his home surrounded by family on Wednesday night.
---
---
As of Wednesday night, the main page on Playboy's website was replaced with a large, full screen color photo of Hefner, with a quote "Life is too short to be living somebody else's dream.", reportedly said by Hefner.
According to a Fox News article on his passing, Hefner was considered to be an icon for the sexual revolution of the 1960s.
Playboy was founded in October of 1953. Hefner published the first issue of Playboy, featuring naked photos of Marilyn Monroe that was taken years earlier, and an editorial promise of "humor, sophistication and spice." At the time, states could legally ban contraceptives and the word "pregnant" was not allowed on "I Love Lucy."
According to a report of Playboy by the BBC in 2015, the magazine, which has featured pictures of nude women, was reportedly read by a quarter of all American male college students in the 1970s.
The magazine reportedly had more than 7 million readers during the 70s, and reportedly inspired raunchier publications like Penthouse and Hustler.
Drew Barrymore, Farrah Fawcett and Linda Evans are among those who have posed for the magazine. Several bunnies became celebrities, too, including singer Deborah Harry and model Lauren Hutton, both of whom had fond memories of their time with Playboy. Other Playboy bunnies, however, reportedly had traumatic experiences, with several alleging they had been raped by Hefner's close friend Bill Cosby, who faced dozens of such allegations.
Hefner issued a statement in late 2014 he "would never tolerate this behavior," but two years later, former bunny Chloe Goins sued Cosby and Hefner for sexual battery, gender violence and other charges over an alleged 2008 rape.
One bunny turned out to be a journalist: Feminist Gloria Steinem got hired in the early 1960s, and turned her brief employment into an article for Show magazine, which described Playboy clubs as "pleasure havens for men only". The bunnies, Steinem wrote, tended to be "poorly educated, overworked and underpaid".
Steinem regarded the magazine and clubs not as erotic, but "pornographic."
Hefner was born in Chicago, Illinois in 1926. He first worked as a copywriter for Esquire, and reportedly left the magazine because he was denied a pay raise. He was 91.
The Associated Press (AP) and Fox News contributed to this report