Hurts Donut offering 'scary clown deliveries' through October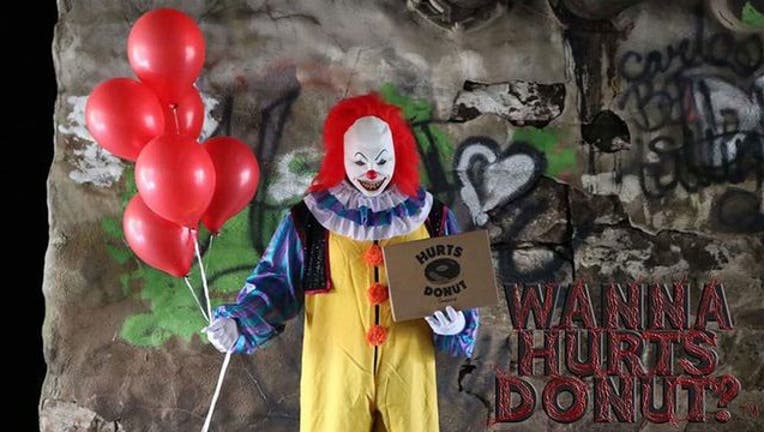 article
FOX NEWS - Looking to "scare the sh…shprinkles out of your friends?" Well, thanks to Hurts Donut, now's your chance!
Ahead of Halloween, a few of the chain's Texas-based stores revealed a promotion on Facebook that gives customers the opportunity to have a scary clown show up at someone's door with a box full of Hurts' doughnuts.
"Wanna scare the sh... Shprinkles out of your friends!?" the store in Katy, Texas posted Tuesday, alongside photos of a red-haired clown holding a box of doughnuts and red balloons. "SCARY CLOWN DELIVERIES! Call 346-387-9900 to get on our schedule!"
And the terrifying trick will only cost you an additional $5, People reported.
The Frisco store also took to social media Thursday about the special delivery service. Declaring that "October is for pranks!," the location gave their followers a few scenarios of when ordering "a scary clown delivery" might be appropriate.