Is this Florida's most haunted house?
BROOKSVILLE, Fla. - If you're looking for a real haunted house to visit this season, look no further than Brooksville. The May-Stringer House is offering ghost tours.
A 14-room Victorian mansion in Brooksville is said to be the most real haunted house in Florida.
The house, built in the 1800s, has been home to doctors, lawyers, and various families in the past two centuries. But with that history comes sadness.
There were supposedly at least nine tragic deaths behind its doors, and those spirits still remain, trapped, according to ghost hunters.
You might get a peek into the paranormal when you book a two-hour ghost tour there.
"We've all had some kind of an experience with this child," ghost host Bonnie Letourneau said of Jessie Mae Saxon, a toddler who died there in 1872.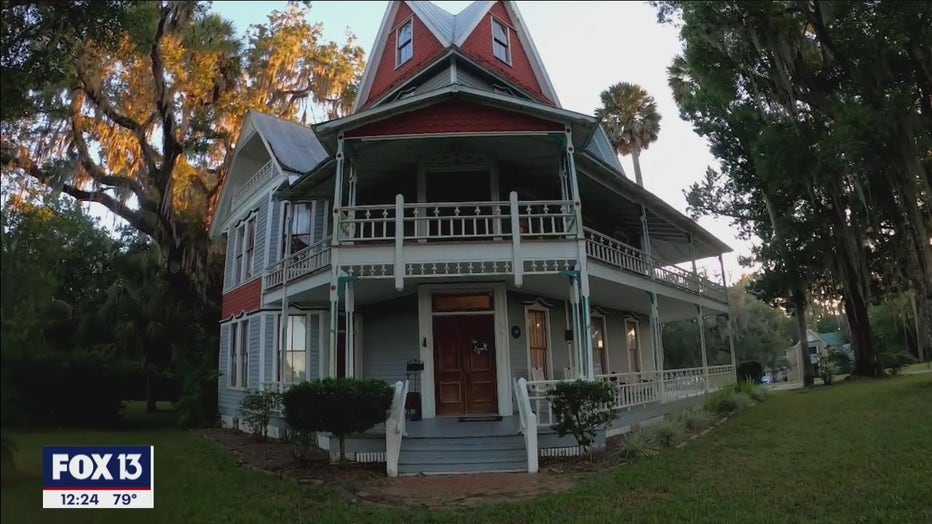 Letourneau also detailed the mysterious World War I wheelchair, a female apparition who sometimes walks through the window, and another spirit whom she's nicknamed 'Mr. Nasty.'
The May-Stringer House also offers standard tours of the property that showcase the fascinating history of Brooksville.
Reservations are required to take a tour of the house.
LINK: More info at www.hernandohistoricalmuseumassoc.com/may-stringer-house/