Kangaroo escapes from South Florida sanctuary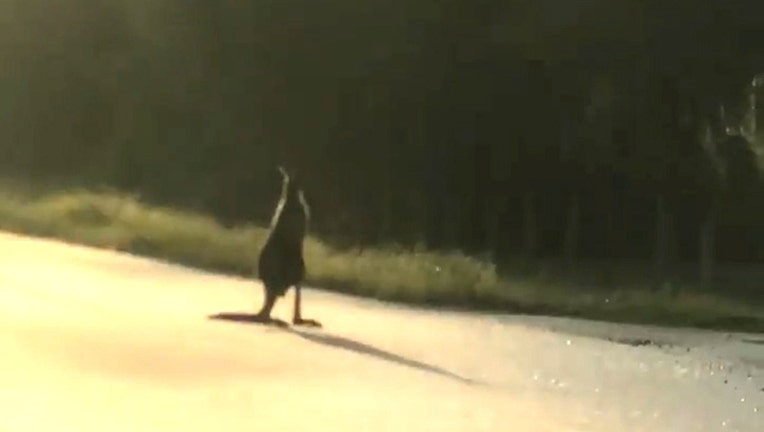 article
JUPITER, Fla. (AP) - A kangaroo has escaped from an animal sanctuary in South Florida.
Officers with the Florida Fish and Wildlife Conservation Commission on Tuesday were hunting for the 5-year-old kangaroo named Storm in an area of Palm Beach County known as Jupiter Farms.
Eric Westergard, the owner of the sanctuary, tells the Palm Beach Post that he doesn't know how Storm escaped but noticed the kangaroo missing Tuesday morning.
There are six other kangaroos at the sanctuary, and Westergard says sometimes they get spooked by storms or predators.
After the escape, Storm was spotted by a man walking his dog and a mother and son in Jupiter Farms. "Only in Jupiter Farms do kangaroos hop down your street lol," wrote Denise Cooper.
___
Information from: The Palm Beach (Fla.) Post, http://www.pbpost.com