Kids' football league president accused of draining funds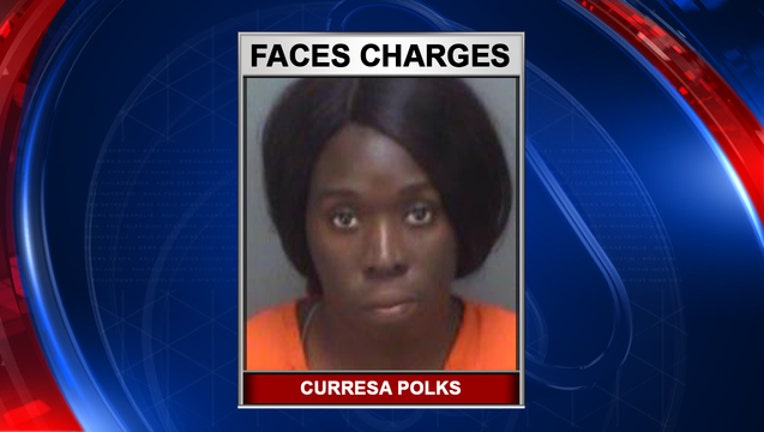 article
CLEARWATER (FOX 13) - Police in Clearwater say a person who was supposed to be running a youth football league was actually stealing from it. 
They say almost $29,000 wound up in the pocket of Curresa Polks. It appears she was the only person with access to the Countryside Junior Cougars' fundraising account.
Instead of kids' equipment, jerseys, and cheerleading gear, investigators believe Polks was buying herself tickets to Orlando Magic basketball and University of Florida Gators football games.
They say she also shopped at Victoria's Secret and paid personal bills for car insurance and cable with money intended for the league.
"I don't know what would bring somebody to take money from little kids," the league's new president, Rick Millian said.
Polks' yearlong alleged spree was over when other league leaders noticed dwindling funds and called the police.
"You don't recover from something like that in youth sports overnight," said Millian.
The 250-kid league, which is for those aged 4 to 14, put out a call for help and, in a matter of weeks, dozens in the community made donations to help replenish the account. 
The owners of a chain of rollerskating rinks in Tarpon Springs, Astro Skate, made a donation when they heard what happened.
"We were kind of hurt by it," said Pam Holmes, the rink manager. "Anything to do with kids, we try to give towards."
The league got donations of between $10 and $4,000, allowing them to pull off the first two games of the season without much of a hitch. It's proof that a team is bigger than an individual.
"It is very disappointing and embarrassing that someone would do that, especially to children," said Holmes. "It is awesome of the families to reach out to other people and try to be the bigger person."
Curresa Polks was charged with felony scheme to defraud. She was released Friday on $10,000 bond.
FOX 13 made several attempts to reach Polks, but did not immediately hear back. 
The Jr. Cougars are playing a North County Rivalry game against Tarpon Springs on Saturday morning at 11:30.
Admission is $4 for anyone 14 and up. Kids are free.