Lakeland men stole trailer filled with $42,000 worth of equipment, detectives say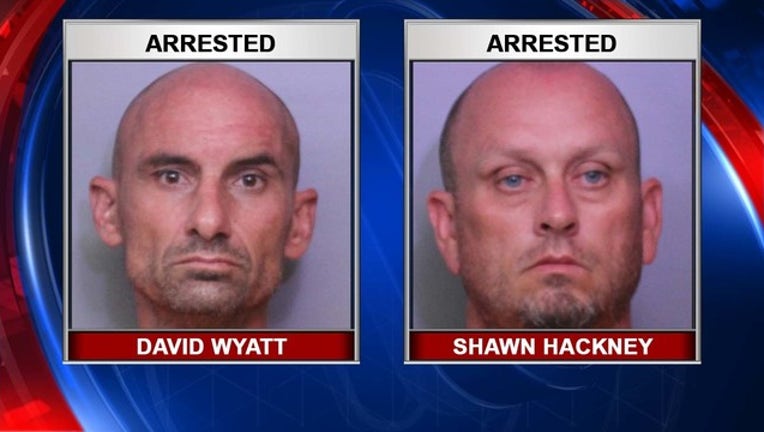 article
MULBERRY (FOX 13) - Two men are arrested after a trailer was stolen filled with $42,000 worth of equipment.
Polk County deputies said they assisted Plant City police with the stolen utility trailer. They said it was stolen sometime between August 11 and 12. 
The Plant City Police Department said they received a tip that the trailer was possibly in Mulberry, in the area of State Road 60 and Coronet Road. They responded, found the trailer, but it was empty. 
Then, they contacted the Polk County Sheriff's Office, and detectives received a tip that the trailer was seen parked at a home on Cesara Drive. Both agencies secured a search warrant, and found most of the stolen equipment in the backyard, with one of the larger pieces covered by a tarp. 
Detectives said the two suspects, Shawn Hackney and David Wyatt, left the equipment at the home. While detectives were at the home, the Lakeland men drove by in two different vehicles. Deputies conducted traffic stops on both, and they were arrested. Officials said they refused to cooperate. 
More charges are pending, according to the Plant City Police Department.