Lakeland officer challenged to dance off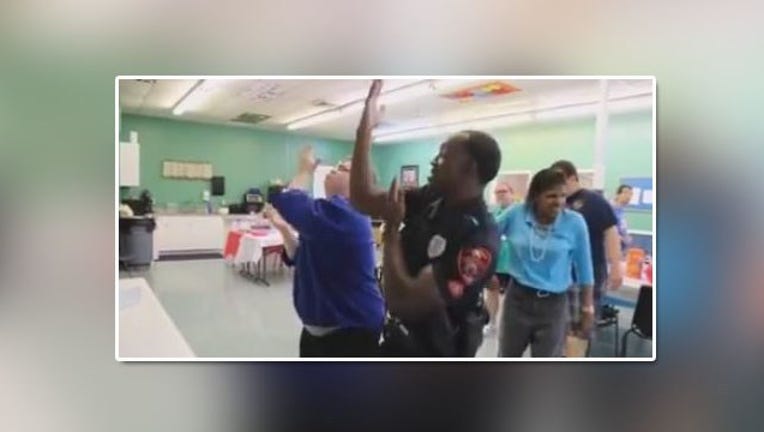 A Lakeland Police officer rose to the occasion when he was challenged to a dance-off for National Night Out at the Sunrise Community Center.
According to the City of Lakeland Facebook page, they were challenged by a boy named Sean at the community center to find an officer with "equally cool dance moves."
And they found one! Officer Preston Chatmon, a 6-year-veteran with the LPD, hung out with them and showed off some of his own moves.
Looks like they all had a blast!