Lakeland's iconic swans rounded up for annual checkup
LAKELAND, Fla. - A wild tradition continued Tuesday in downtown Lakeland: the annual swan roundup at Lake Morton.
The beloved birds are getting their annual checkups, vaccinations, and other health care.
Officials say it's important to make sure they're healthy and getting the right nutrition.
The swans are being collected and put into cages to be checked by the vet on Wednesday before they get released again.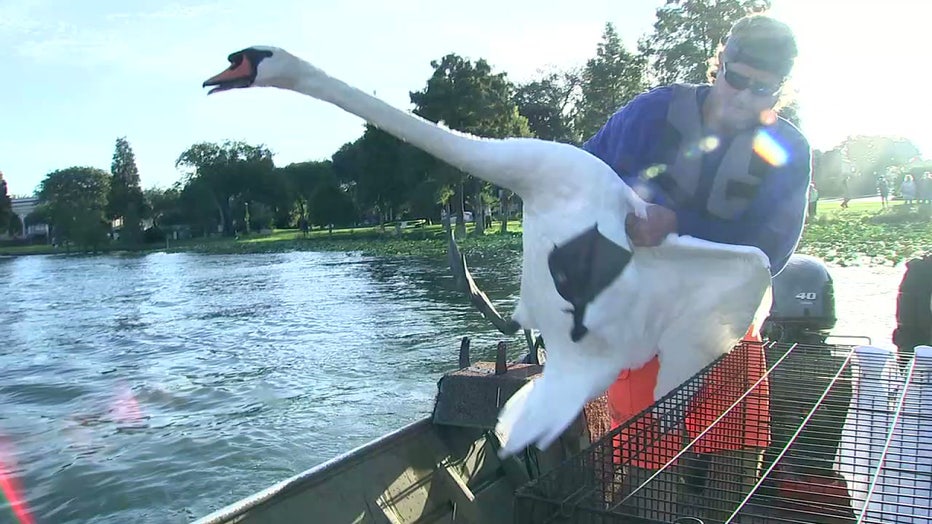 This roundup has been conducted for the past 41 years.
The first swans were donated by Queen Elizabeth, back in 1957.