Sun 'n Fun returns in Lakeland: Here's what to expect
LAKELAND, Fla. - A newer, slicker Sun 'n Fun Aerospace Expo takes flight on Tuesday, which is opening day.
Even though this is the event's 49th year, there will be a younger feel to the Lakeland tradition. A number of nagging challenges have been addressed, officials said.
In the past, connecting to WiFi was frustrating, depending on where you were.
"So, we have put in a lot of infrastructure in the ground and antennas up, especially in the vendor and exhibitor areas," explained Gene Conrad, the CEO. "So people can connect and put their pictures on social media and show everybody the great time they're having here."
Getting in is expected to be smoother and quicker. To avoid a long wait at the front gate, you can now pay for your parking online when you buy your tickets. Online parking is $10. If you wait and pay at the door, it's double, $20.
The entertainment has been notched up as well.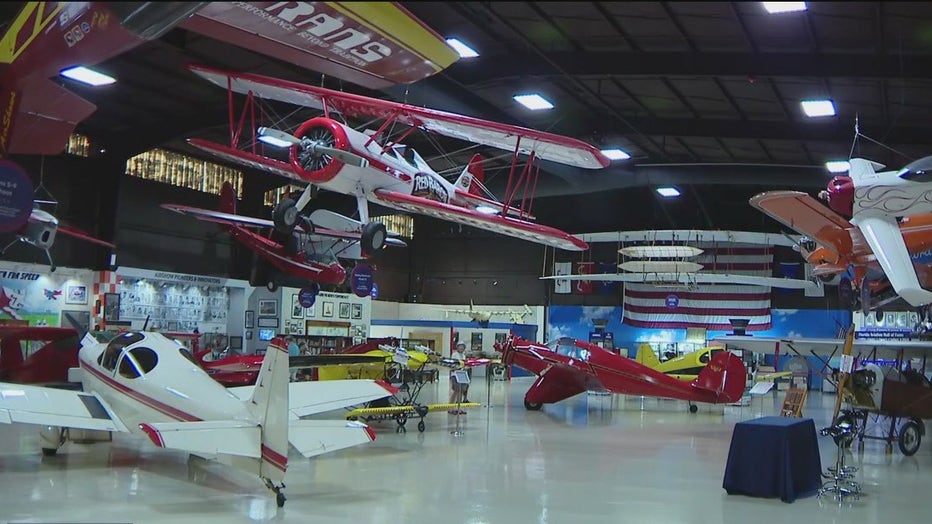 "We're going to have a pyro-musical," said Conrad. 
READ: Lakeland, Bartow, Tarpon Springs among 30 cities that issued proclamations for fake country
Balls of fire and other things that are going on, all choreographed to music. Conrad also says the traditional airshows have been upgraded.
The mission of Sun 'N Fun is to raise money to attract more young people and get them excited about aviation. This year, the expo is rolling out the red carpet for kids even more than in previous years.
Until now, children six and under were free. Now, kids ten and under are free.
The event runs until this Sunday.
For more information about all the happenings at Sun 'n Fun, head to the event website: https://flysnf.org.