Lakeland's Texas Cattle Company reopens to record night, less than two months after fire
LAKELAND, Fla. - A 50-year-old Lakeland landmark reopened its doors Thursday night after a fire damaged part of its building.
Texas Cattle Company is a popular spot for birthday and other celebrations, located just outside downtown. The steakhouse closed for almost seven weeks after a fire ripped through its kitchen area in February.
"It was a gas fire, and it was getting out of control so fast, another 5 minutes, and we would not be here today. It would have taken a year,"  executive vice president Clark Woodsby said.
Fire ripped through Texas Cattle Company in Lakeland
Thanks to a quick response from the neighboring fire department, that wasn't the case. The fire did cause extensive damage that required weeks of repair ahead of the reopening.
"It is such a relief. It has been a long time coming, even though it's only been seven weeks. You know, we've been working hard every day to get to where we are today," Woodsby said.
PREVIOUS: Lakeland's Texas Cattle Company aims to reopen in 3 weeks after fire
Reservations started pouring in as soon as the company announced its reopening date.
"It's going to be record-breaking. We were expecting a honeymoon period, but you can see people they showed up early, and we opened the doors," Woodsby said.
Diners excited to return to the 50-year Lakeland dining tradition
Talk of the Town Restaurant Group owns Texas Cattle Company. The family was able to relocate about 90 of its employees to other restaurants it owns throughout Central Florida while they were closed.
"It's a joyful feeling just to step back in these doors. Just to see my family and see managers, beautiful," Chef Jimmie Lester said.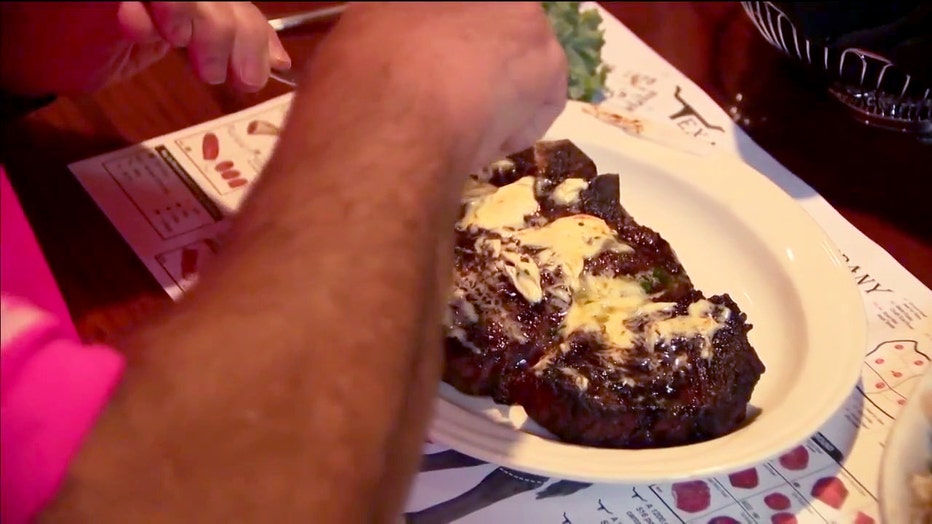 Texas Cattle Co reopens after fire
If you celebrated a birthday while the restaurant was closed between February 6 and March 22, it will honor its well-known "free dinner" until the end of April. 
It's a tradition they plan to keep for years to come.
"We've been here 50 years. We're going to be for another 50 years," Woodsby said.