Large python found dead near Texas interstate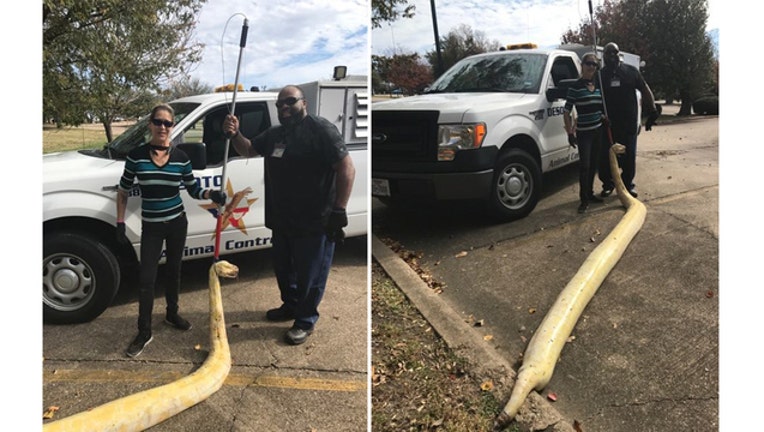 article
DESOTO, Tex. (FOX 13) - A giant yellow python was discovered off a Texas highway.
Desoto police found the 15-foot reptile near Interstate 35 at Pleasant Run Road, according to the agency's Facebook post. 
Police said it was dead when animal control units arrived at the scene. Police did not indicate the exact length of the python.
The FOX affiliate in Dallas reports the python was possibly a pet that escaped or was released by its owner. 
The agency wrote in its Facebook post: Our Animal Control folks are at it again! A few weeks ago it was a Pit Bull in a tree. Now it's a GIANT Albino Python near Interstate 35 @ Pleasant Run! Just in case you're wondering, the snake was deceased. Animal Control definitely keeps things interesting!