Largo daycare worker arrested for abuse of child in her care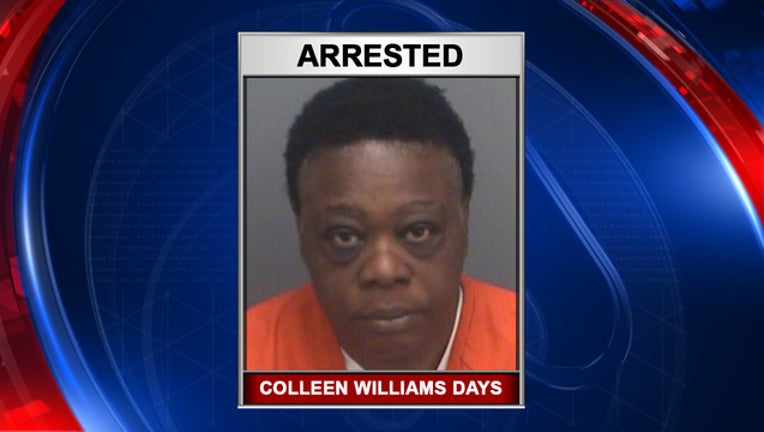 article
LARGO (FOX 13) - A daycare worker has been arrested for child abuse after a 2-year-old came home with bruises according to the Pinellas County Sheriff's Office.
An investigation found a daycare worker at Itsy Bitsy Kids World would allegedly hit children with her shoe or hand on a regular basis.
On October 3, the victim's mom says she saw large red marks on her child's left and right thighs. She tried to ask for information from the daycare but was only told her child had fallen.
Pinellas County sheriff's detectives were notified and their investigation found the child was in the care of 59-year-old Colleen Williams Days at the time of the incident on October 3.
A medical professional told detectives the child had two large bruises on his right thigh and three large bruises on his left thigh.
They felt the bruises were consistent with abuse.
During the investigation, detectives say they were told Days often hits children with her hand or a shoe for punishment. 
Detectives interviewed Days on October 27 at the Pinellas County Sheriff's Office. They say she admitted to detectives that she hit the child several times with his own shoes, causing the injuries to both his legs.
Days said she hit the child because he would not put his shoes on when asked. 
Detectives arrested Days and charged her with one count of child abuse. The daycare has been suspended pending further investigation.