Las Vegas gunman has ties to Florida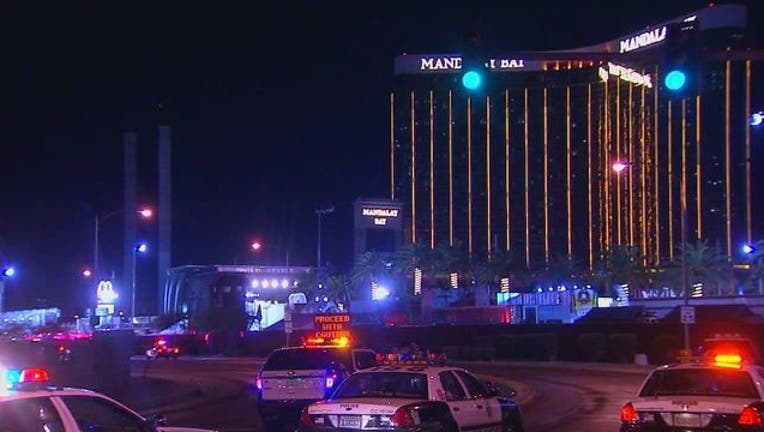 article
LAS VEGAS (FOX 13) - The Las Vegas gunman who is accused of fatally shooting more than 50 and wounding more than 500 has ties to Florida.
Lockheed Martin, an aerospace company, confirmed that Stephen Paddock used to work for its predecessor company at the Pinellas County facility. He was employed from 1985 to 1988.
"We're cooperating with authorities to answer questions they may have about Mr. Paddock and his time with the company," the company said in a statement.
Police said Stephen fired from the 32nd floor of the Mandalay Bay Resort and Casino on Sunday night into a crowd attending a Jason Aldean concert on the Las Vegas strip. The shooting is considered the largest mass shooting in modern U.S. history.
RELATED: At least 58 killed, 515 injured as gunman opens fire at Las Vegas concert
Relatives, living in central Florida, said they have no clue what could have led up to the mass shooting.
"We're lost," said his brother, Eric Paddock. "I don't understand."
Eric said his life appeared normal. He lived in a house and had a girlfriend. He didn't have any religious or political affiliation, and didn't have a mental history. He said Stephen also contacted him and his mother after Hurricane Irma.
"He texted me to ask about my mom after the hurricane. We didn't have power for five days," Eric said. "He called her up to talk to her about how it was. He sent her a walker cause she's having trouble walking."
RELATED: Stephen Paddock: What we know about the Las Vegas shooting suspect
Eric said Stephen lived in Nevada for a "long time." When he helped him move, he said Stephen had handguns, but he didn't see any machine guns. He was with his girlfriend for a couple of years and believes she worked at one of the hotels along the strip.
Stephen Paddock was found dead from a self-inflicted wound, according to Las Vegas officials. He checked in at Mandalay Bay on September 28. There was no word on a motive for the attack.
LINK:
- Brother of Las Vegas shooter speaks out
- Las Vegas couple helps transport shooting victims
- Trump calls Las Vegas shooting 'act of pure evil'