Last Blockbuster store in America has its own official beer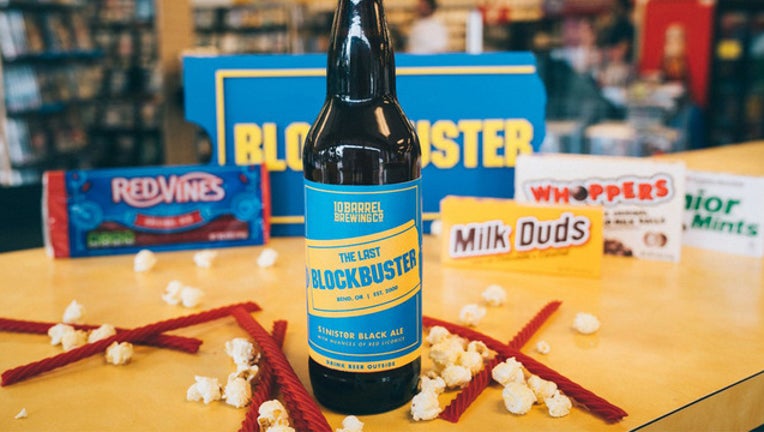 BEND, Ore. (FOX 13) - It's a beer that can pair well with your favorite movie theater snacks, including butter-battered popcorn. 
10 Barrel Brewing in Bend, Oregon created "The Last Blockbuster" beer to celebrate the last Blockbuster store in its town -- and in America. Brewers described it as a black ale with a "light body, smooth finish and hints of nostalgia."
In recent years, Blockbuster stores have vanished in most of the U.S. Two more closed in Alaska back in July, leaving only one.
The beer will officially be released at the Blockbuster store's block party on September 21. It will be available for a limited time.