Lawyers in fraud case argue psychic kept 'evil spirits' from client accused of stealing $1 million
TAMPA, Fla. - A Tampa jury heard about dark spells, fraud, and a fortune-teller named Jaycee Wasso on Tuesday. 
Wasso is on trial for conning a client into stealing $1 million from her wealthy, older husband. 
Statewide prosecutor Paul Dontenville said during opening statements that Wasso was a self-proclaimed psychic who, three years ago, convinced her client Lin Halfon that the cash would ward off evil spirits and break a family spell. 
Dontenville read from a series of text messages between Wasso and Halfon.
One message stated, "Lin, want me to tell you what's going on? Your mother is going to die.'"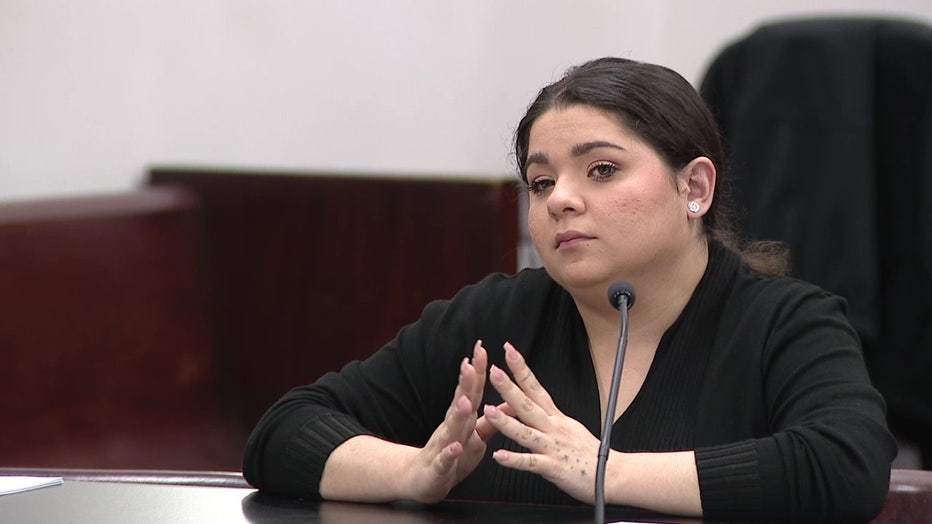 Self-proclaimed psychic Jaycee Wasso in a Tampa courtroom. 
Halfon's mother was ill at the time. Prosecutors say Wasso told Halfon the money would break a family curse and cure her mother of cancer. 
Dontenville explained Wasso pressured Halfon to come up with the money, pricey jewelry and designer handbags. If not, bad things would happen.  
Tampa Bay true crime files: Woman allegedly duped by psychic to extort husband's money
"Darkness is going to possess you (and) take away your whole family," warned Wasso in another text message.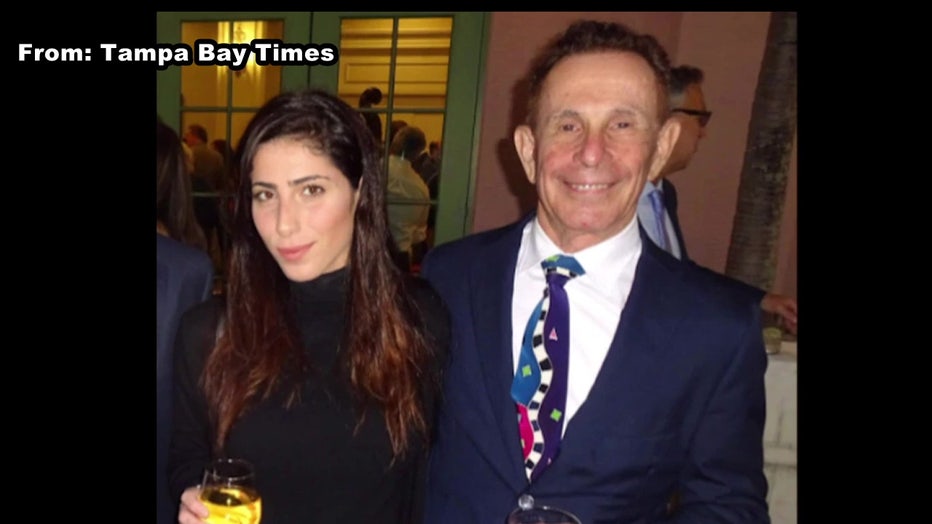 Lin Halfon and husband Richard Rappaport. 
Prosecutors say Wasso convinced Halfon to write a series of checks – money that came from her husband, Richard Rappaport's account. After two failed attempts to cash the checks at a Tampa 
Amscot, prosecutors say Wasso recruited her then-husband, Joey Evans, and his father John Evans and the checks were ultimately cashed in New Jersey.
READ: Wife accused of elderly exploitation for trying to cash $1M check from husband's account
But Wasso's attorney, Glen Lansky, told the jury his client is taking the fall for Joey and John Evans.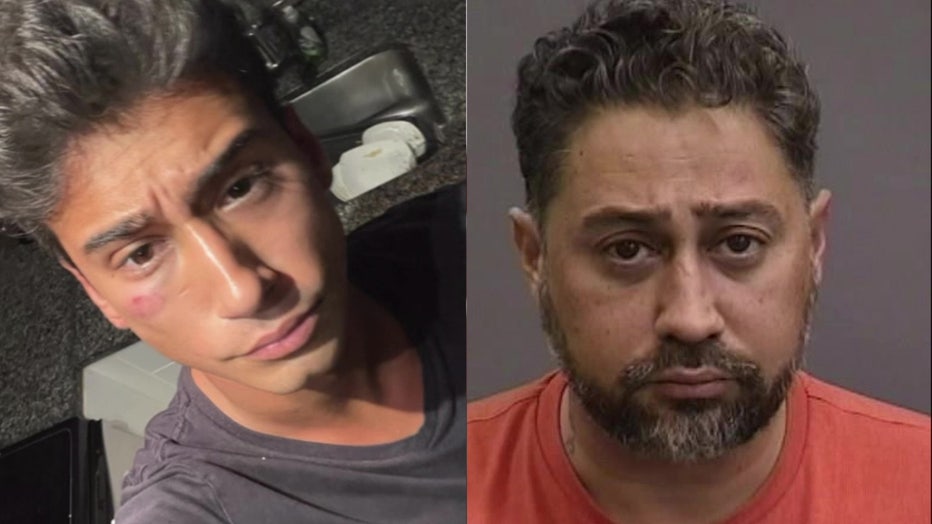 Wasso's ex-husband Joey Evans, and his father John Evans. 
During opening statements, Lansky told the jury that Wasso's now ex-husband Joey and his father cashed in on the con job, and used the money to buy lavish gifts, including designer items, jewelry, and an exotic car.
PREVIOUS 'Psychic' accused of scamming Tampa businessman out of $1 million points finger at estranged husband
Lansky also placed the blame on Halfon, who stole the cash from her husband.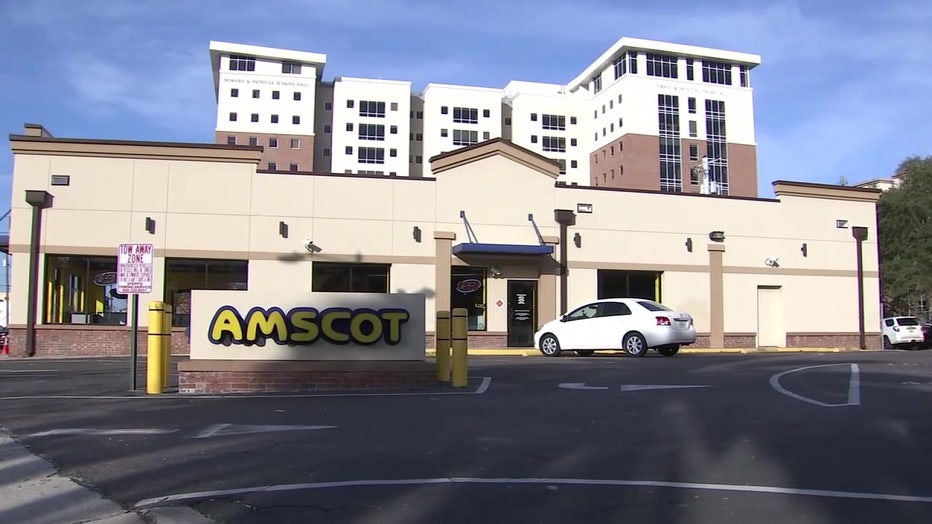 Two failed attempts were made to cash the check at a Tampa Amscot. 
He said Wasso was simply providing a spiritual service in exchange for a cash payment. 
Lansky told the jury, "My client is charged with threatening her and manipulating her. She never put a gun to her head. She never put a knife to her throat. She never said that 'if you don't do this I was going to come and kill you.' The threats are supposedly, 'If you don't pay me, the evil spirits are coming.'" 
READ: Lawyer for psychic accused of conning woman into stealing $1 million from husband wants more evidence
Halfon truly believed it was true. 
"The evil spirits never came, that's what she paid for," argued Lanksy.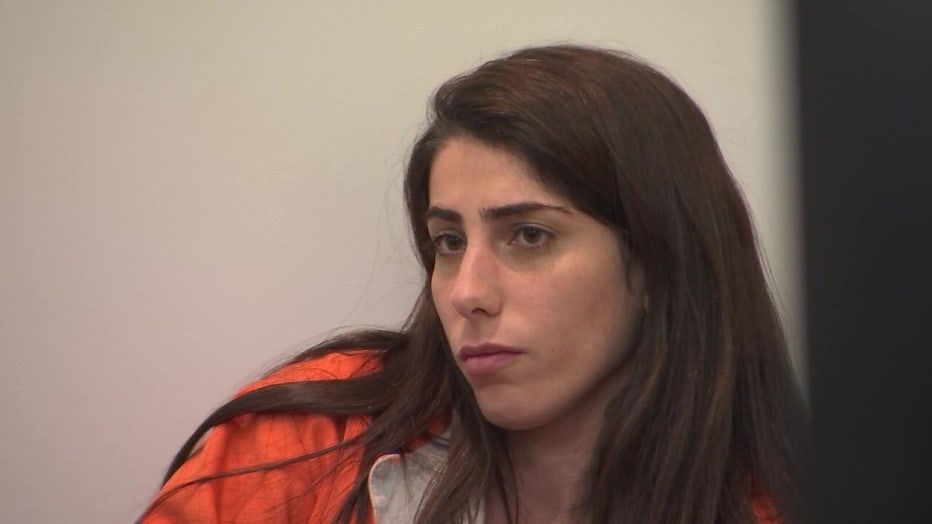 Lin Halfon took a plea deal two years ago and spent 13 months in jail for stealing her husband's money.
Halfon took a plea deal two years ago and spent 13 months in jail for stealing her husband's money.
She was deported to Israel, and Rappaport filed for divorce. 
Wasso is charged with organized fraud and grand theft.
Wasso's ex-husband and father-in-law were indicted by a federal grand jury last September. Both men face conspiracy to commit grand theft and three counts of grand theft from a person 65 years old or older.