Lightning strike causes fire at South Tampa condo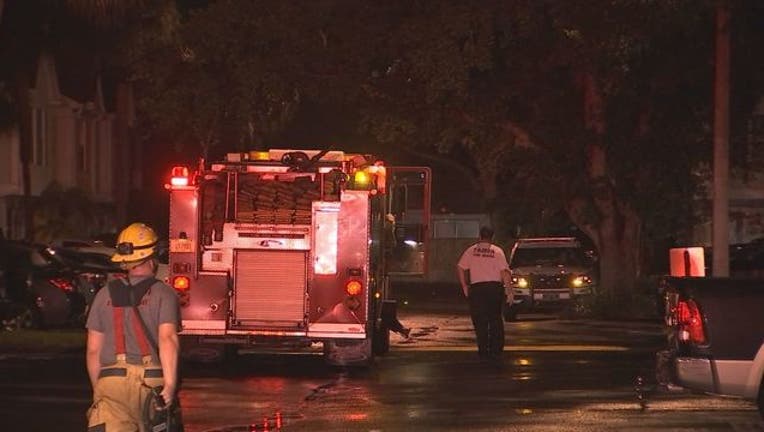 article
TAMPA (FOX 13) - A condo fire in South Tampa was most likely the result of a lightning strike Thursday night.
Tampa Fire Rescue responded to the fire at the Sheridan Woods Condominiums around 10 p.m. When they arrived, they said they saw smoke and flame shooting from the roof of one of the condos at 3352 West Wyoming Circle.  
Residents living in the building said they saw lightning strike the roof, and investigators believe that was the cause of the fire. The lightning strike most likely occurred around 8:30 p.m. The unit that was truck was vacant, as well as the unit next door.
The fire was under control within 40 minutes. There were no reported injuries.