Liquidation sale held at historic Ybor City inn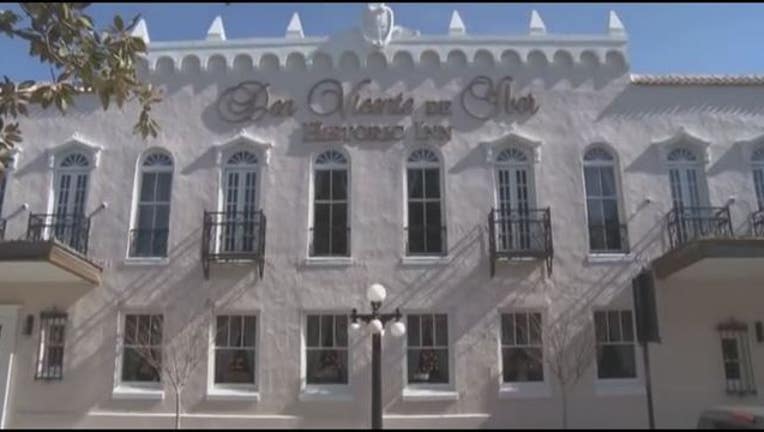 article
A liquidation auction was held at the Don Vicente de Ybor Historic Inn on Saturday. As the owners of the former hotel prepare to renovate the building into modern apartments, the bulk of its antique furniture was sold.
"It is such a part of history," Nicole Brock said. "And if you wanted a vintage-type wedding, this was the perfect place." Brock and her husband Justin got married inside the Don Vicente Inn on February 7, 2014.
The Brocks came to the auction hoping to buy a couch they sat on in their wedding photographs or the room numbers off the honeymoon suite. But like many couples who were there, they said anything would do.
"Because of our love for this place, I do not care if we even leave with a doorknob," said Brock. "I just want something from history and something from our wedding day."

Several items, including chairs and bed frames, sold for hundreds of dollars. Some of the most expensive items were the chandeliers, according to auctioneers.
"Everybody wants a piece of it," said Danny Triplett, who hosted the liquidation sale through Full House Liquidation. "Even if it's something that's not 100-years-old, they still want a piece of a very memorable place. It can get competitive. Especially if everyone wants the same thing."
Many of the buyers were couples who wed in the historic hotel, built in 1895. Others were owners of local thrift stores, searching for unique pieces to resell.
The Don Vicente is considered a historic landmark in Ybor City. Despite upcoming renovations to the inside, the outside will mostly remain unchanged.