Weekend gun violence: 3 dead after 5 shootings around Tampa Bay
TAMPA, Fla. - At least five people were injured, including several children, and three lost their lives during five separate shootings around the Bay Area over the weekend. 
A domestic dispute in Clearwater, a disagreement on a basketball court in St. Petersburg and a fight between relatives in Riverview all escalated due to the presence of firearms.
Among the dead are a child and an adult in Tampa, and an adult in Riverview. Several others are fighting to recover in hospitals across two counties.
Child, woman shot in Clearwater domestic dispute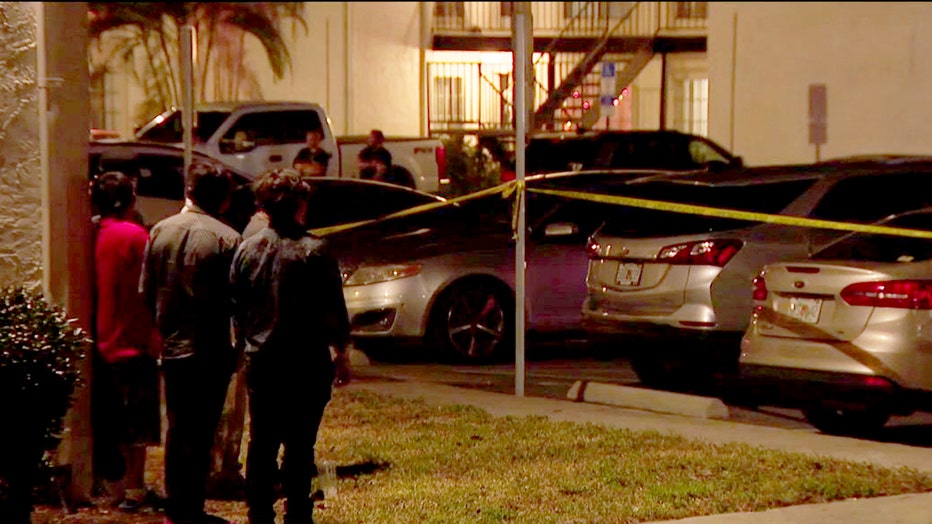 Neighbors watch as investigators mark scene of domestic shooting
A woman died Sunday evening after shots were fired during a domestic dispute inside a Clearwater apartment complex on Fairwood Avenue. Investigators said the woman's 7-year-old daughter remains hospitalized at All Children's Hospital in St. Petersburg.
Clearwater police confirmed Monday that Lavaris Delapierre, who was first taken to Morton Plant Hospital for treatment after being shot, was arrested in connection to the shooting. He was taken in for questioning after he was treated, and he has since been arrested on felony murder, armed burglary and possession of a firearm by a felon, according to investigators. 
The shooting happened during a confrontation inside the apartment between the current and former boyfriends of Nicolshia Washington, the victim who died in the shooting. Clearwater police said the former boyfriend was dropping off the 7-year-old. 
Both men fired shots, and the two victims were hit by bullets during the exchange, the Clearwater Police Department said.
Detectives did talk to the woman's current boyfriend, but haven't said if he is facing any charges in connection to the shooting. 
Man critical after St. Petersburg basketball court shooting
An apparent altercation at a basketball court in Fossil Park turned violent Sunday night.
Shots were fired just after 8 p.m. A man in his 30s was taken to the hospital with critical injuries. No one was in custody as of Monday morning.
Deadly shooting on 19th Street in Tampa
A man died after being shot multiple times in Tampa Sunday night.
Tampa officers responded to a shots-fired call at 11 p.m. near 19th Street and 28th Avenue.
They arrived to find a man suffering multiple gunshots. 
He was taken to the hospital by Tampa Fire Rescue, but was pronounced dead when they arrived. 
Police did not say if a suspect was in custody.
Deadly dispute between relatives in Riverview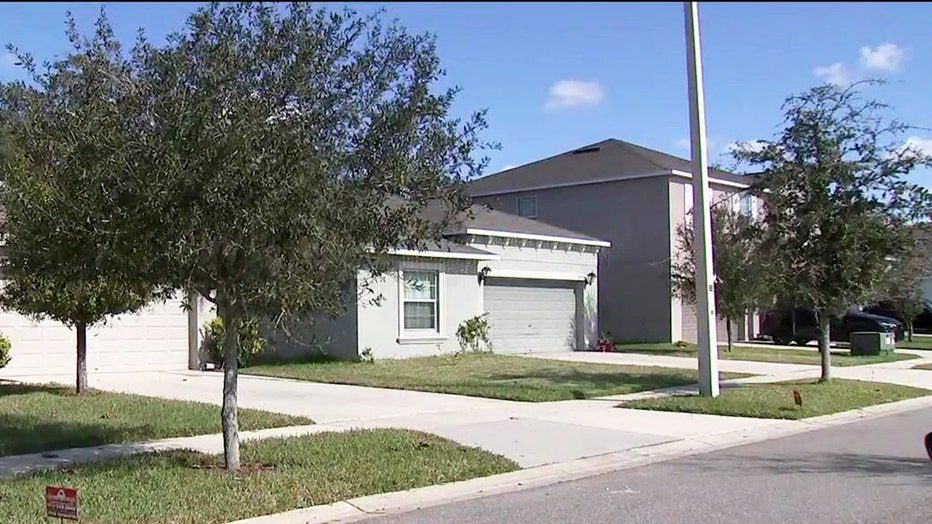 Home where fight between relatives turned deadly Sunday
Hillsborough County deputies said a deadly shooting in Riverview involved two relatives. 
Deputies were called to Strawberry Tetra Drive where they found a man with upper body trauma. 
He later died at the hospital.
Deputies did not say what led up to the shooting and have not released the names of anyone involved. No charges had been filed. Anyone with information is asked to call HCSO.
Tampa child killed, teen hurt at Tampa home
A 12-year-old is dead and a 14-year-old was injured Sunday afternoon when someone fired shots inside a Tampa home.
FULL STORY: Child killed, teen injured in Tampa shooting, police say
According to TPD, officers were called to a home on the 2600 block of E 111th Ave. shortly before 2 p.m. for a reported shooting. 
A neighbor said he heard gunshots and then saw "a whole bunch of kids" run from the home.
Officers confirmed there were several children at the home when the shooting happened. The victims did not live at the house.
Investigators do not believe the shooting was random and they are talking with witnesses and an adult guardian who lives at the home but was not present during the shooting.