LOOK: Customer leaves restaurant owner shocking note about Christmas music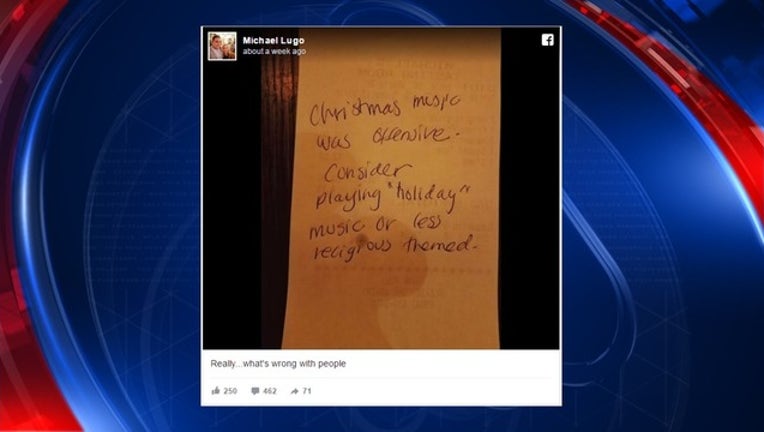 article
A Florida restaurateur was shocked to find a note left by a disgruntled customer who was upset about the eatery's decision to play Christmas music in the background.
The customer wrote that the music was "offensive" and asked that the owner of Michael's Tasting Room in Saint Augustine "consider playing holiday music, or [tunes] less religious themed."
The restaurant's owner, Michael Lugo, said he was surprised that a customer would be upset about the seasonal decision.
Lugo said that though he is Christian he was not trying to force his religion on anyone, adding that it was "scary" that a note like that would be socially acceptable.
He posted the note on Facebook, a decision he said was to protect his staff.