Macys.com slows shoppers on Black Friday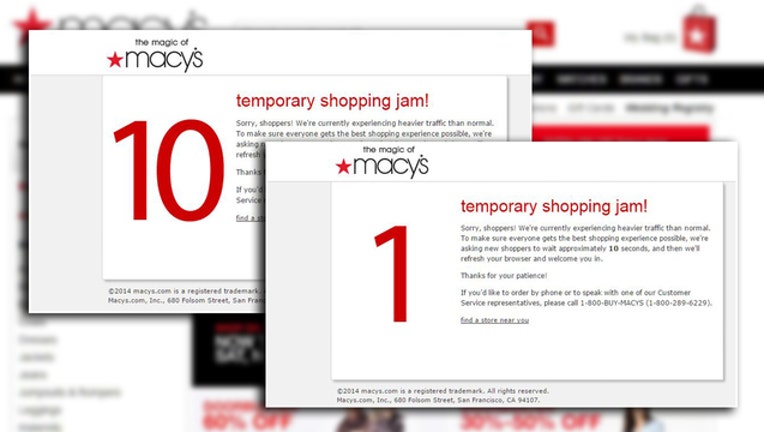 article
NEW YORK (FOX 13) - Macy's website seems to be experiencing some issues under the weight of Black Friday online shopping. 
When you visit the home page, all seems to be operating fine, but when you click to a specific section of the site - we tried Home --> Bed & Bath and Women's from the main menu - a page with a countdown loads. It reads: 
"Temporary shopping jam!
Sorry, shoppers! We're currently experiencing heavier traffic than normal. To make sure everyone gets the best shopping experience possible, we're asking new shoppers to wait approximately 10 seconds, and then we'll refresh your browser and welcome you in. 
Thanks for your patience! 
If you'd like to order by phone or to speak with one of our Customer Service representatives, please call 1-800-BUY-MACYS (1-800-289-6229)."
After the clock counts down from 10, the shopping experience seems to proceed as if nothing happens. We were then able to click through the site freely. 
A recent study done by WalletHub.com rated Macy's as having the best overall Black Friday deals, with an average savings of more than 60 percent. Whether its proving to be true, shoppers certainly flocked to the retailer's website to find out.