Man crashes into Florida church, lights it on fire with parishioners inside 
OCALA, Fla. - Steven Anthony Shields,24, allegedly drove into the front doors of the Queen of Peace Catholic Church in Marion County Saturday morning, according to deputies.
According to the Marion County Sheriff's Office, after the crash, he got out of the vehicle, poured gasoline out into the foyer area and lit it on fire with parishioners inside. Deputies said he then left in the vehicle.
Deputy Josue Gonzalez spotted the vehicle and chased it until he was able to conduct a P.I.T. maneuver (Precision Immobilization Technique) to stop the vehicle in the 5900 block of South Highway 441 and arrest Shields.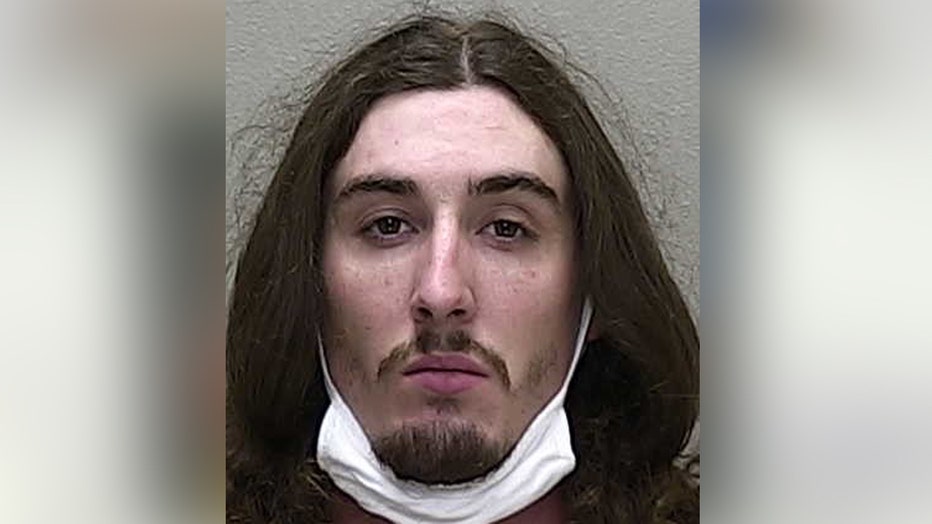 Deputies said the parishioners were able to escape without injury and Marion County Fire Rescue personnel were able to quickly extinguish the fire.
Shields has been charged with one count of attempted second-degree murder, one count of arson to a structure (where persons are normally present and which the defendant had reasonable grounds to believe to be occupied by a human being), one count of burglary of an occupied structure (with intent to commit a forcible felony, with assault while armed, using a motor vehicle as an instrumentality, and causing damage to the structure in excess of $1,000), and one count of felony fleeing or attempting to elude. He is being held in the Marion County Jail on no bond.
Sheriff Billy Woods said, "Our freedom of worship granted in the Constitution is a freedom that we all hold dear. My deputies and I are sworn to protect that right and will always ensure our citizens can worship in peace. I'm proud of my deputies for capturing this man so quickly and we appreciate the assistance from all of the state and federal agencies that worked alongside us during this investigation."
According to MCSO, no serious injuries have been reported.