Manatee County deputy uses CPR to save sergeant having heart attack
ANNA MARIA ISLAND, Fla. - As a Manatee County Sheriff's Office deputy – and a former firefighter EMT – Jared Leggett has developed a lot of vital skills, including CPR. Just two weeks ago, he saved the life of a friend who happens to be his sergeant. 
Sergeant Brett Getman is lucky to be alive after having a heart attack. 
"I know I have a second chance at this life, and I know that I have something more to give," he said.
RELATED: Buffalo Bills' Damar Hamlin in 'critical condition' after collapse on field
Following a trespassing arrest on December 19, 2022, Sgt. Getman went back to the Manatee County Sheriff's Office substation on Anna Maria Island. 
"I started doing my report, and I blacked out," he said.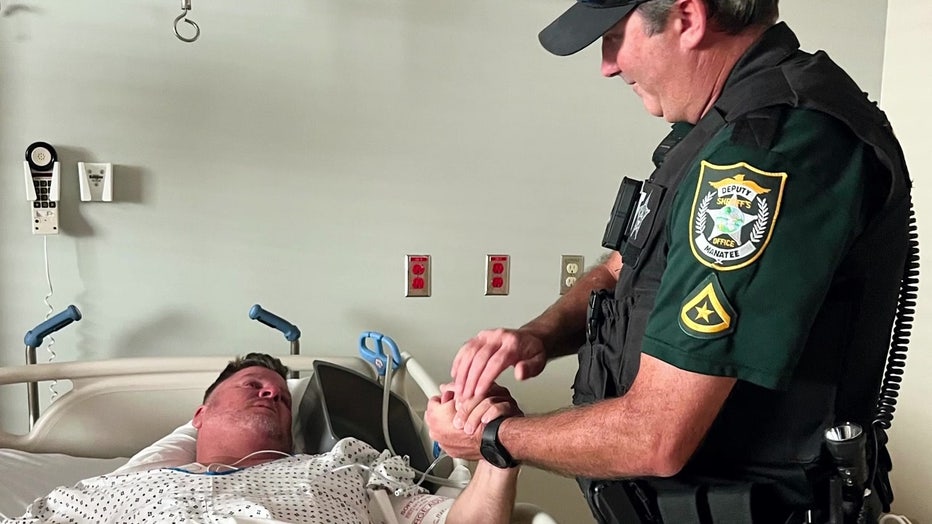 Deputy Leggett was there by his side. He said he couldn't find a pulse, so he started CPR by hand.
"From that forward, it was on. The race was on," said Deputy Leggett.
PREVIOUS: Northeast High football player who passed away featured on Rose Parade float to encourage organ donation
He grabbed an AED that was nearby and eventually Sgt. Getman's heart began beating again. 
It's training Deputy Leggett learned years ago as an EMT, and from Sgt. Getman's brother-in-law, Keith Lock, a district chief with Manatee County EMS.
"You're not just doing CPR trying to save somebody's life, but now you are escalating it one step further. This is your friend you're trying to save," said Deputy Leggett. "It was about five or six minutes in Tommy Frazer from Holmes beach Police Department. He's a sergeant over there he showed up and was able to help me and relieve me, so I could start working on his airway."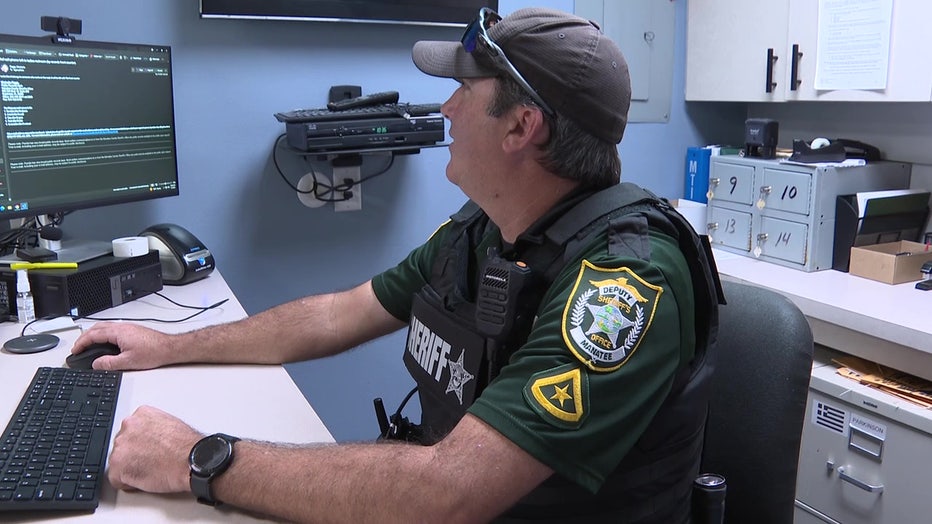 Sgt. Getman was experiencing a "widow maker" heart attack, but immediate CPR helped his outcome.
"It will save a life, it has proven that and Sgt. Getman is a perfect example of how important CPR is to this world," said Deputy Leggett.
READ: After waiting more than two years, Palmetto man gets new kidney ahead of Christmas
The American Heart Association of Tampa Bay said only 46% of people feel at ease giving CPR, but they're working to change that.
"At the American Heart Association we want to tell people it's a lot easier than you think," said Johnny Johnson with the American Heart Association. "You only need to know two steps, that's call 911 and push hard and push fast until help arrives."
Sgt. Getman believes someone was watching over him, most days Deputy Leggett works from his vehicle, filling out reports.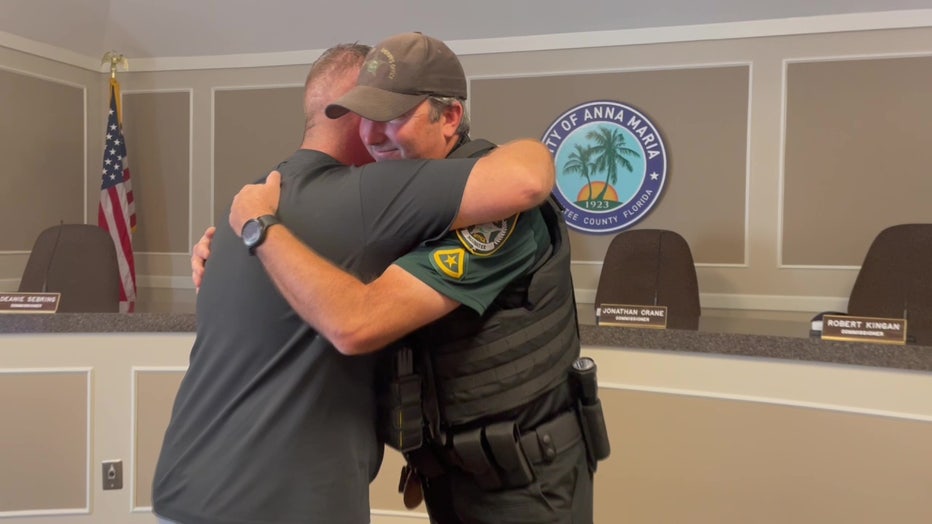 "Thank God he was here. All the stars aligned that day that he was in the office and not somewhere else doing other work," said Sgt. Getman.
Deputy Leggett agreed.
"The chances of being out here, being in that place at the right time is remarkable," he said.
MORE: Manatee County launches park attendant program to curb park vandalism
Deputy Leggett started his assignment on Anna Maria, only two weeks prior. Sgt. Getman believes it was meant to be.
"I have guardian angels I like to call them these days, because if he wasn't there I would not be here," he said.
Along with Holmes Beach Police Sgt. Tommy Frazer, Alpha 4 Manatee County EMS and West Manatee Fire Rescue Squad 138 all played a role in saving Sgt. Getman. He is continuing to recover before he returns to work. 
To find a CPR class or learn more visit the American Heart Association's website, www.heart.org.