Manatee County distributing sandbags ahead of weekend rain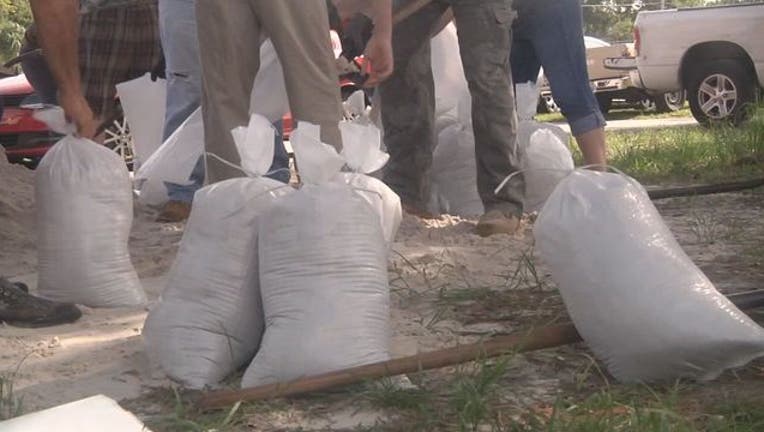 article
BRADENTON (FOX 13) - With more rain expected this weekend, Manatee County is distributing sandbags on Friday.

Sandbags are available from 10 a.m. to 5:30 p.m. in the following locations:
- Buffalo Creek Park: 7550 69th St. E., Palmetto
- G.T. Bray Park: 5502 33rd Ave. Dr. W., Bradenton
- Lakewood Ranch Park: 5350 Lakewood Ranch Blvd., Bradenton
- Stormwater Ops: 5511 39th St. E., Bradenton
- Rubonia Community Center: 1309 72nd St. E., Palmetto

Officials asked residents to leave enough room for emergency vehicles to access the roadway when moving debris to the curb, or when parking vehicles along the streets. There is a 50 to 60 percent chance of rain for this weekend.

"After last weekend's heavy rains, flooding is still a threat for some in our community," Emergency Management Chief Sherilynn Burris said in a press release. "With more rain expected, we want to make sure affected residents have access to sandbags to prevent additional damage."
For the weekend forecast, head to www.fox13news.com/weather.