Maryland man meets 81-year-old woman he befriended on 'Words with Friends'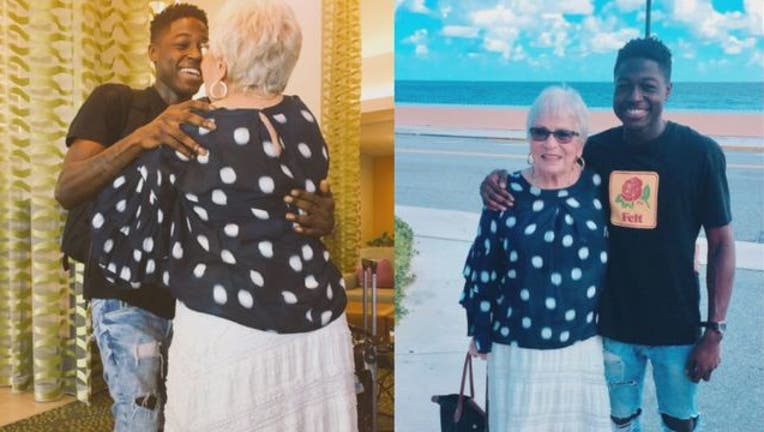 article
A man traveled 1000 miles to meet the grandma he befriended online and it's the friendship you wish you had.
Spencer Sleyon, 22, is an up-and-coming rapper from Maryland who relocated to New York to further his music career. Spencer's impressive lyrical flow probably contributes to his many wins on the popular app 'Words with Friends'-- which led to the unlikely friendship with 81-year-old Rosalind Guttman.  
The pair has played over 300 games and formed a long-distance bond. Even though Spencer has 210 wins on lock! He told FOX 5 they lost contact with each other after his move to the Big Apple.
But thanks to Amy Butler, a pastor at The Riverside Church in upper Manhattan, their flame was resurrected. She took great interest after hearing Spencers' heartwarming story and contacted Mrs. Rosalind. 
"She came to me weeks later and asked me how would I be interested in going to Florida for a day to meet her," Spencer told FOX 5. 
And of course he was game to visit his online friend! Together, Amy and Spencer jet set to Mrs. Rosalind's Florida retirement community.
They are the definition of friendship goals! Word.