Mislabeling leads to voluntary recall of Wishbone salad dressing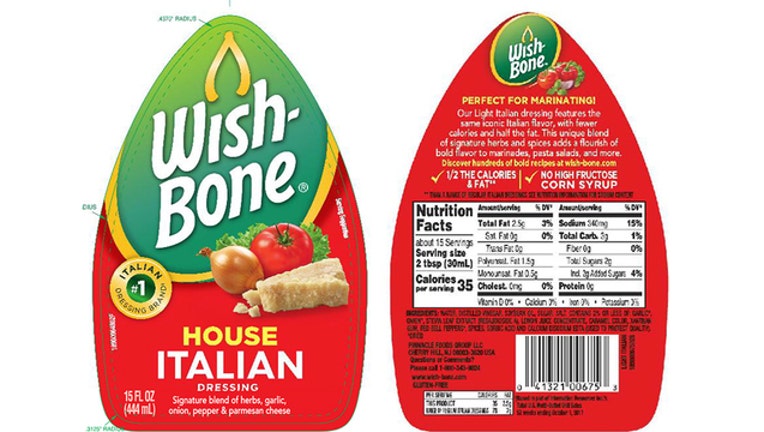 article
TAMPA (FOX 13) - A mislabeling incident has led to the voluntary recall of Wishbone House Italian salad dressing, according to the U.S. Food & Drug Administration.
The company-written recall notice said the product contains milk and egg, which can be known allergens. However, the ingredients are not labeled on the bottles. 
"People who have an allergy or severe sensitivity to milk or egg may run the risk of a serious or life-threatening allergic reaction if they consume this product. If you are not allergic to milk or egg, this product is safe to eat," the recall states.
The recall is for 15-ounch bottles with an expiration date of January 13, 2019. The recalled lot, produced on March 19, is No. 4913019S51.
No illnesses have yet been reported. The affected product may be returned to the place of purchase for a refund. The full recall notice can be read here.