Missing "Lamby" toy found at Chick-fil-A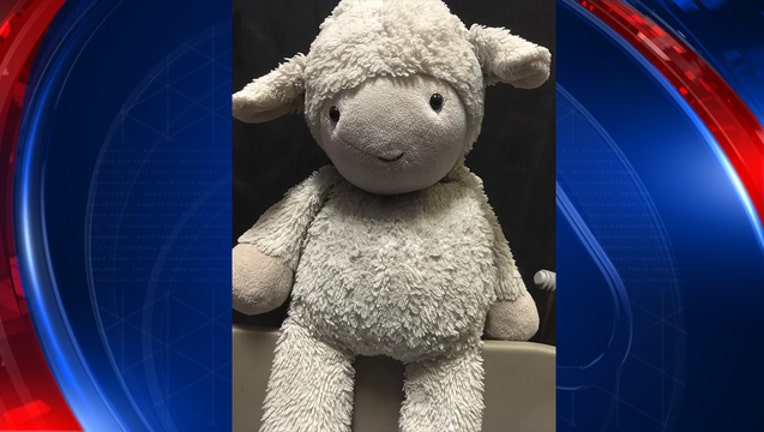 article
OLDSMAR (FOX 13) - Lamby is missing its owner.
A Chick-fil-A in Oldsmar shared a photo of a toy lamb they found hiding in the play area. The photo, which was posted on their Facebook page, read that a mom, Leah, came by looking for it a few days ago. They said they took Leah's number but misplaced the digits.
Many Facebook users commented and tagged others with the name, Leah, but have been unsuccessful in finding the rightful Lamby owner.
If anyone thinks they may know Leah and her daughter, Chick-fil-A asks that you contact the restaurant and let Leah know they found the Lamby. The restaurant is located at 3740 Tampa Road and the main phone number is (813) 925-0117.