Missing military ring returned after more than a year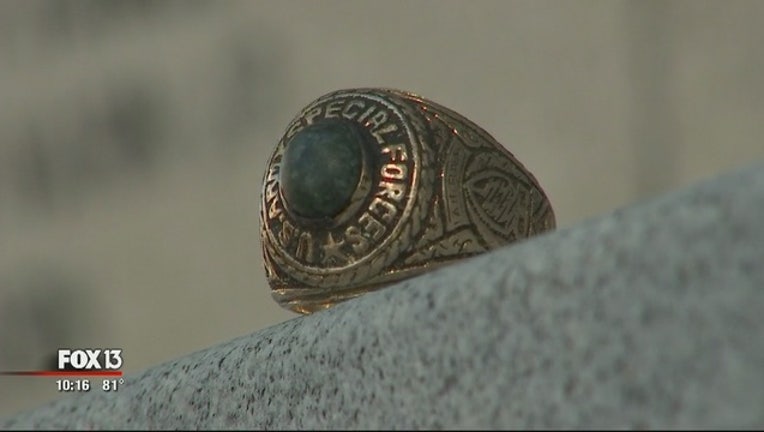 article
BROOKSVILLE (FOX 13) - David Keith served two tours in Vietnam in the U.S. Army while also earning the Purple Heart. He also came back with a story of almost being killed by a rocket-propelled grenade. 
"I felt myself going up in the air and turning around and God reached up and shut off the lights," Keith recalled.
Keith made it home with his special forces ring, a ring he says means almost as much to him as his wedding band. Keith has worn it every day since 1971 -- until it slipped off his finger. 
"I reached up to flush the commode and this thing came off," he said. "I hit the handle and it was like a jet came through there and blew the ring straight down the pipe. 
More than a year later, two employees with Hernando County, Josh Walker and Adam Seeman, were performing routine maintenance at the Seven Hills lift station in Brooksville when they came across the ring. It was cleaned,  sanitized, and taken to the government center. 
Last week, another county employee, Darrell Rose, found out that Kieth lived next to the lift station. He asked Keith to describe the ring, which he did in perfect detail.  
"Totally shocked. I'm thinking, 'God bless this guy,'" Keith said. 
Keith's ring will be returned to him on Tuesday at the Hernando County Board of Commissioners.