MISSING: Pasco County boys, ages 11 and 13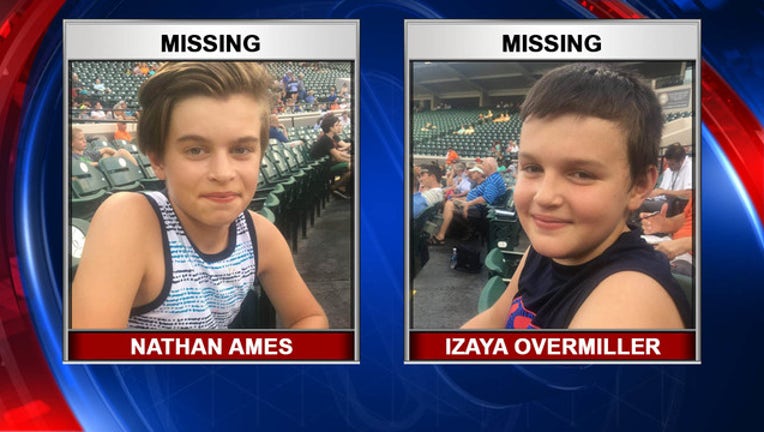 article
ZEPHRYHILLS (FOX 13) - Pasco County deputies are searching for two missing boys who, they say, ran away.

Izaya Overmiller, 11, and Natan Ames, 13, were both last seen on Monday night at 9 p.m. at their Fussell Drive home in Zephryhills. According to deputies, both ran away sometime between 9 p.m. and 6 a.m.

Overmiller is described as 5' tall, 130 pounds, with blue eyes and brown hair. Ames is described as 5 feet tall, 90 pounds, with hazel eyes and brown hair.

The Sheriff's Office had no clothing description, medication alerts, or identifying mark of the two boys. They are possibly driving a 2000 Hyundai Elantra with some front-end damage.