'Mom of the year' disciplines her son by posting work ad after he was suspended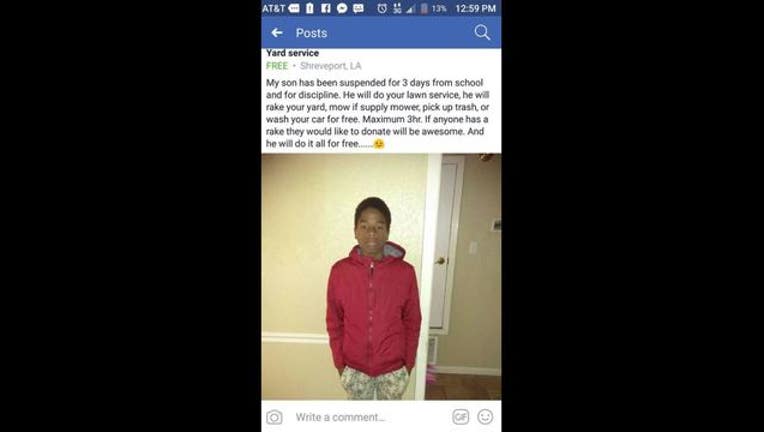 article
SHREVEPORT, La. (FOX 26) - A mom in Shreveport, Louisiana, was not about to let her son get off the hook easily after he was suspended from school, so using Facebook, she advertised his services for free to take on a range of jobs, from lawnmowing to washing cars.
Demetris Payne posted a photo of her son, Jadarien, saying he was available to do "your lawn service, he will rake your yard, mow if you supply the mower, pick up trash, or wash your car for free."
According to local media,, Jadarien's mom heard from people ready to take her up on the offer. She also posted photos and videos of her son fulfilling those requests.
Her son returned to school on Nov. 14, and Demitris posted a picture of him and reported back that she was meeting with his teachers so "we can make sure he stays on track."