Mom transforms toddler into "Trolls" character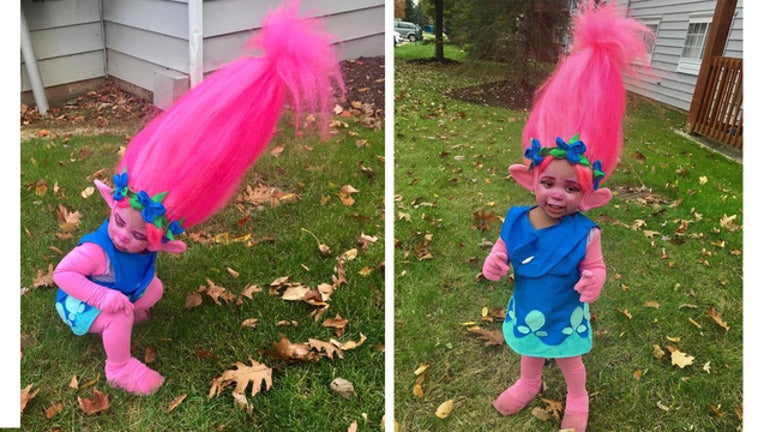 article
An Ohio mom knew her daughter's love for trolls, so she turned her into one for Halloween.
Chiquia Waters told FOX 13 it took her about eight hours and $30 to create it. She worked on it for two days, four hours per day. She said her daughter, Abrielle, loves the movie, Trolls, released in 2016.
Her costume pretty much looks like Poppy, the happiest Troll ever born, according to the movie synopsis. Her tall pink hair includes a wrap of blue flowers to match her blue and green dress. Her mom didn't forget the large pink ears and pink-painted face. Her mom shared video of her daughter running around in her full getup.
"My family and friends loved it," Chiquia said. "I'm always doing creative and out of the box things with my kids, so I don't think they were surprised by the costume, but they loved it."
Chiquia included a Youtube tutorial for any other parent or guardian interested in making a similar ensemble. You can also check out her daughter's own Instagram account.