More families inviting photographers into the delivery room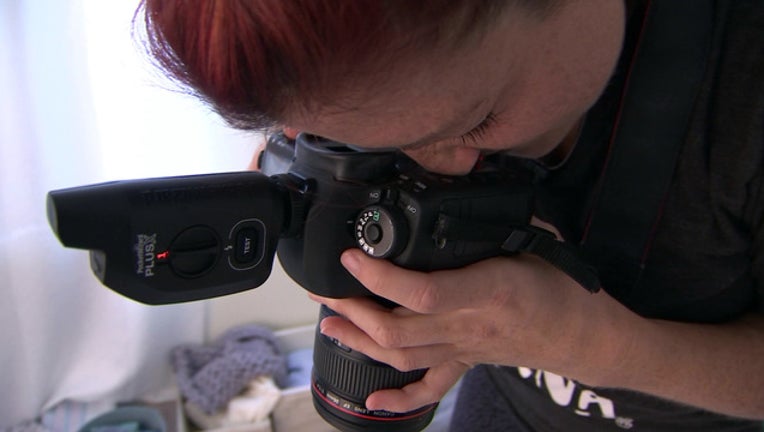 article
TAMPA (FOX 13) - Doctor and mother Dana McGrady still remembers the feelings she had after giving birth to her three children. "I felt at peace and so happy that the baby was safe and healthy," she recalled.
However, to make sure those precious memories never escape, she hired photographer Ashley Whitehead of Ashley Yvonne Photography.  She specializes in newborn, maternity, and birth photography, which are shots that some can consider to be a little personal. 
"Birth photography can really be, 'Wow! Do I really want someone getting all those photos?'" Whitehead said. 
Whitehead says the popularity is on the rise. "It's grown tremendously. When I first started, I probably had three to four births a year; now I probably have five or six inquiries a month."
But she's careful not to take on that many birthing clients, because when it comes to giving birth, logistics can be tricky. Whitehead goes on-call two weeks before a baby's due date. She has a backup photographer ready, just in case she's sick, and she always has her phone by her side. 
"I actually change the ringtone to make sure I don't miss anything," Whitehead continued. 
Whitehead usually arrives before clients are in active labor. She goes right to work. When the pushing begins, she keeps her movement to a minimum. She says it's important to understand what doctors allow and what they don't. 
"I really didn't even realize she was ever there during those moments of the baby being born," recalled McGrady. 
Whitehead says her job is make sure parents never forget the emotions. "They don't remember everything. That's really what I'm there for, I'll capture what they don't remember," Whitehead added. 
They're snapshots that spark precious memories for moms like McGrady every time she looks at her photos. "Tears -- because it brought all those moments back and I got to relive them."