Mosquito fish giveaways continue in Hillsborough Co.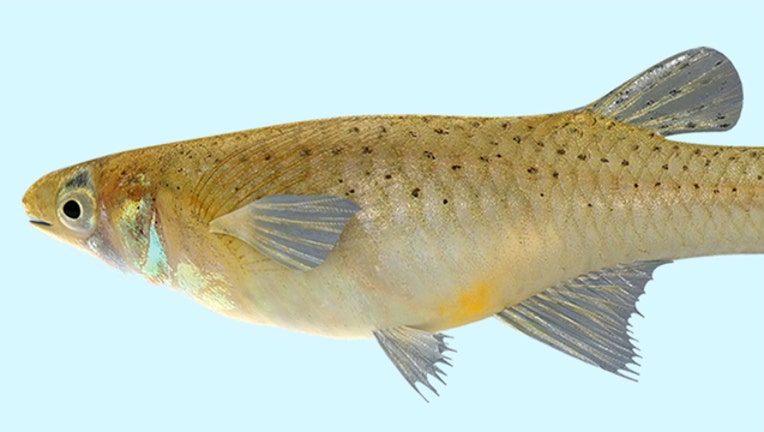 article
RUSKIN (FOX 13) - Mosquitos are an unavoidable part of early summer in Florida, but there are many ways to help alleviate the problem, like removing standing water near your home.
If you have a pond or water feature, you may want to add a certain kind of fish that actually eat mosquitoes.  has one more tool for residents to use against these pests.
Hillsborough County and the University of Florida will give you these so-called mosquito fish for free.
The fish are available on a first-come, first-served basis. Residents must bring a photo ID with their address in the county to receive fish.
Hillsborough County residents may also pick up free mosquito fish on Wednesdays from 10 a.m. until noon at UF's Tropical Aquaculture Laboratory at 1408 24th St. S.E. in Ruskin.
Below is a list of scheduled fish giveaway events, in addition to the Wednesday giveaways at UF's lab:
July 14: 9-11 a.m. - Jackson Springs Park, 8620 Jackson Springs Road in Tampa
July 14: noon-2 p.m. - Picnic Island Park, 7409 Picnic Island Blvd. in Tampa
July 28: 10 a.m.-1 p.m. - Providence Skate Park, 5720 Providence Road in Riverview
August 11: 9-11 a.m. - Keystone Recreation Center, 17928 Gunn Highway in Odessa
August 11: noon-2 p.m. - Lowry Park, 7525 North Boulevard in Tampa
August 25: 9 a.m.- noon - Temple Terrace Farmer's Market, 11302 N. 56th St. in Temple Terrace