'Moved by God': Stranger donates power wheelchair to family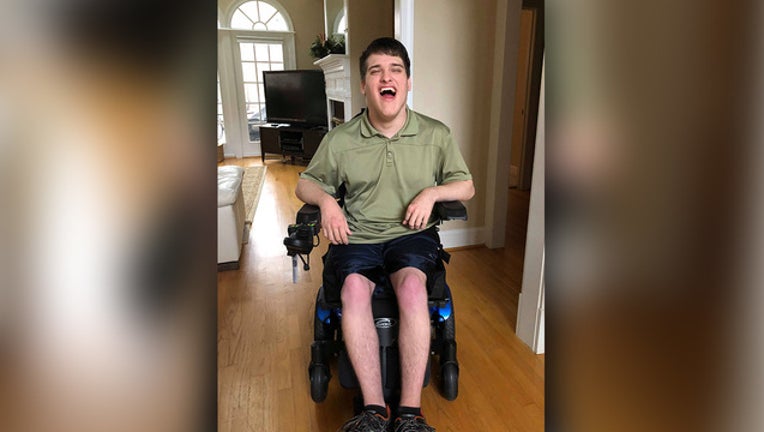 DICKSON, Tenn. (FOX 13) - A woman in Tennessee said she was surprised by a stranger's generous offer of a free power wheelchair for her son.
Susan Scates said she and her son Travis were driving from North Carolina to Oklahoma last month in order to say goodbye to her dying mother.
The two stopped at a Cracker Barrel restaurant in Tennessee for dinner, where Travis navigated the store and dining area in his manual wheelchair.
As they were in the checkout line, Scates said a man approached her and asked how she liked her son's wheelchair. She replied that that it was OK but that they didn't love it.
The man then asked if they wanted a power chair for Travis, to which she replied that it was something the family eventually wanted to get for him.
"When I asked if you'd like a power chair for him, I meant that I'd like to GIVE you a power chair for him," Scates recalled the man saying. 
The man told her he had a brand-new chair at his house that was supposed to be for his father-in-law, who never used it.
Scates stared at him in disbelief and told him he was a blessing.
She said the man replied, "God told me to walk over to you and offer the chair. I am just being obedient."
They had to continue on their trip to see her mother, but the family was able to pick up the power chair this past weekend.
Scates said the man wished to remain anonymous, telling FOX 13, "My benefactor and now friend is such a humble man of faith."
She posted a video to Facebook, recounting their story and showing Travis taking the new chair for a test drive.
"For his life and circumstances, he is limited and so for us and him it was this stranger who was able to give something that adds such value to him," Scates told WKRN. "It is very meaningful to us and incredibly meaningful to my son as well."
FOX 13 reported on this story from Tampa.