Naval hospital employees removed following disturbing photos of newborns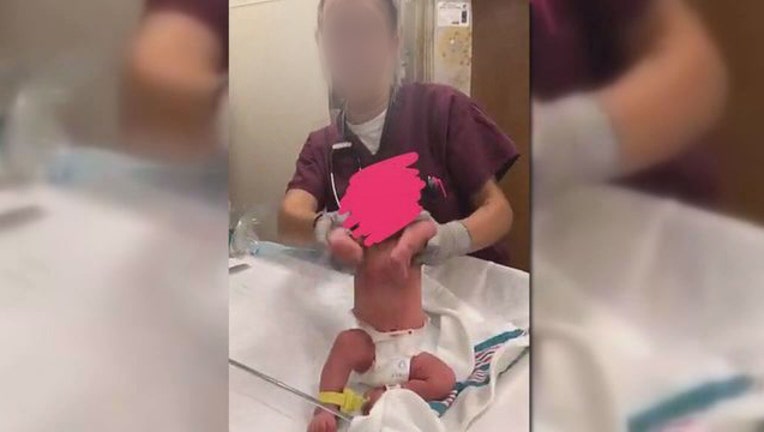 article
JACKSONVILLE (FOX 13) - Disturbing imagery involving newborn patients at Naval Hospital Jacksonville led to the removal of hospital employees, the hospital announced on Monday.
A Facebook user shared a now-viral post on Monday of screenshots from Snapchat. One photo shows an employee giving the middle finger to a newborn, with the caption, "How I currently feel about these mini Satans." Another photo shows the employee holding the baby up and making the baby dance, with the baby's face blurred out.
The post with the photos attached said the following:
Action News Jax also received exclusive video of what appears to be a nurse inappropriately handling a newborn.
The hospital posted a statement on its Facebook page announcing the employees have been removed from patient care and the hospital is notifying the patient's parents.
The hospital said the staff members have been removed from patient care and they will be handled by the legal system and military justice.